Vote for the Most Kissable Calf
Discover Dairy's Adopt a Cow program has been "love at first moo" for classrooms across the globe this school year! This February, join us for a fun contest to help share the love for your adopted calf. Use the poll below to vote for the most kissable calf by clicking on one of the photos. At the end of February, we will announce the winner of the "most kissable calf" contest, and the winning calf and her host family will receive a calf care package! Share this page to spread the word and encourage others to follow along.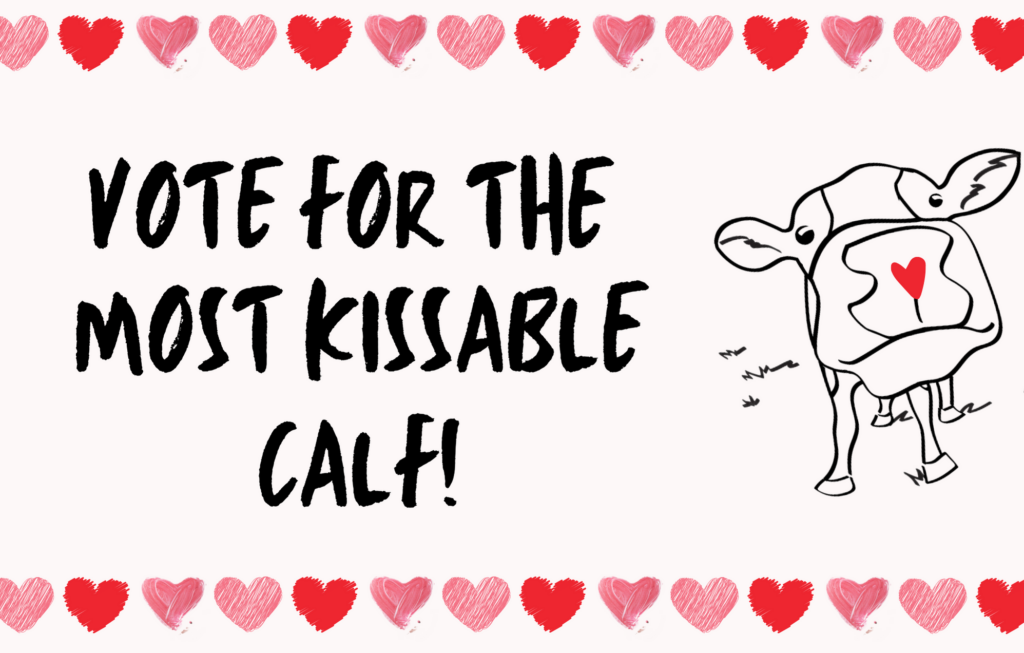 For some added fun, we have three free digital valentine templates you can personalize to share the love for your adopted calf. Click here to view and download our valentine templates.
Helpful Tips for Valentine Templates:
After clicking on the link to view the templates, select "Edit Design" and sign up to create a free Canva account.
Once you create your account, it will reveal three valentine templates that you can edit and personalize with your own calf photo and text. Click on the empty image boxes to drag and upload your photos. Click on the text to edit with your own message.
When you're done, click the "Download" button on the top right of the screen. Select the page number of your valentine based on the template you chose. Within seconds, you will have your personalized image ready to share/print!
Note: If your browser or school system does not allow access to Canva and blocks the above link, you may have to change your browser settings or contact your IT Department to see how you can receive access to the site.
Voting is now closed. Congratulations to Olive from Zahncroft Dairy for winning the contest! They will receive a calf care package. View our Facebook post for more details.