October 27 Virtual Tour Opportunity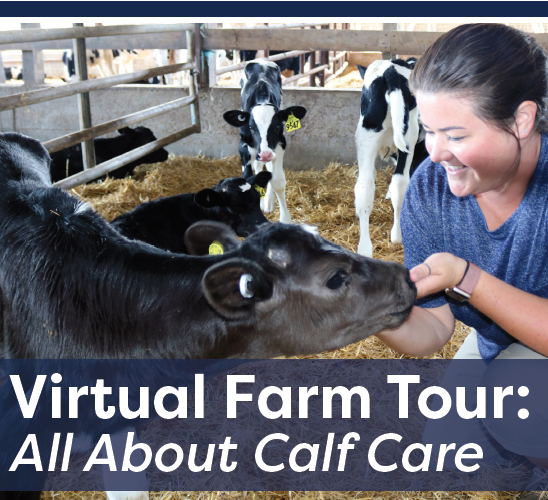 A perfect way to introduce your adopted calf to your students, join American Dairy Association Mideast for a virtual tour in Ohio to learn all about calf care from birth to adolescence on October 27 at 10:00am EST. Calves grow up to become the cows that produce milk, so farmers are committed to getting them off to a healthy start. Students will see firsthand where the calves live, what they eat and how farmers keep them healthy.
During the tour, your class will be able to send questions to farmer Mackenzie to be answered live. As a special treat for Ohio and West Virginia classrooms, you'll get to "meet" your adopted calf on the tour! Mocha, Latte, and Pumpkin Spice can't wait to see you!