Classroom Enrichment – Old Page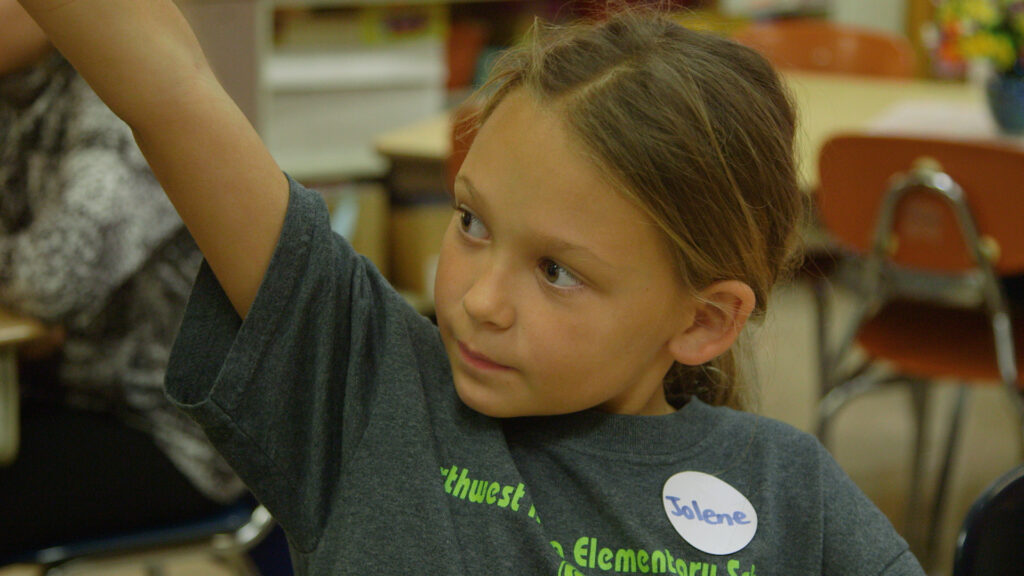 Don't have time to teach an entire lesson about dairy? Broaden the Discover Dairy Experience to Beyond the Lesson Plan!
Here are ten ways you can easily and quickly incorporate dairy into your classroom.
You'll find more information on some of these ideas in this section. However, some of these ideas are things you can run with on your own.
1) Watch a video.
The Discover Dairy videos found on the lesson pages are great for this. Identify three questions the students must answer through watching the video, and then discuss the video and what they learned during classroom time. If you have already shown the videos, visit the "Educational Video Resources" page for more videos to show your students.
2) Read a book.
We offer a list of great books on our Dairy Book List. Identify a book that is appropriate for their age group, outline the key vocabulary within the book and then incorporate that vocabulary into their weekly spelling test. These are excellent for reading groups or independent reading.
3) Find a recipe.
This recipe list has some easy recipes that can be incorporated into the classroom, such as tin can ice cream. There is also a cheese making lab in the Discover Dairy resources for older audiences. While making the recipe, talk about milk and how it is produced and processed.
4) Follow the processing trail of milk.
You can request a poster to use in your classroom for this activity. Compare and contrast the journey milk takes to how other foods are produced and processed. Have students play different roles within the processing trail to better understand the process. Just email us at info@discoverdairy.com with your name and mailing address, so we can mail your poster to you.
5) Adopt a cow.
Sign up to have your classroom adopt a cow through the Center for Dairy Excellence. You will receive regular updates about your dairy calf, and each update will include a lesson or activity to teach students about what happens on the dairy farm. Pictures from the farm are included with every update, and it offers the opportunity to skype with the farmer.
6) Invite a farmer to visit your classroom.
If you know a local dairy farmer, invite them to share with the classroom what happens on their dairy farm and how they care for their cows and grow their crops. Often times, farmers will bring photos to share and maybe even a calf if the location and time allows. If you need help in identifying a local farmer to visit your school and live in Pennsylvania, email us at info@discoverdairy.com and we'll try to help.
7) Take a Field Trip.
Field trips to dairy farms can provide an excellent hands-on opportunity for students to experience how milk is produced. Some farms charge a small fee to cover their cost. However, with them located close to the school, they're typically a very economic option for the field trip. If you are having trouble finding a farm to tour, contact your local Farm Bureau Association Dairy Council for help. If you need help in identifying a farm and live in Pennsylvania, email us at info@discoverdairy.com and we'll try to help. In addition, the Center for Dairy Excellence Foundation sponsors Farm Field Trip grants. To learn more and apply, contact Brittany Haag, Dairy Education Programs Manager at the Center for Dairy Excellence, either via email at info@discoverdairy.com, or calling 717-705-2342.
8) Host a Milk Party or Sampling Event.
Get different foods that are made from milk, such as cheese, yogurt, and ice cream, to show students the versatility of milk. Discuss milk's role in "MyPlate" and how the different products are made from milk. Talk about how each product is made from milk.
9) Invite a Dairy Princess to Visit Your Classroom.
Some states are fortunate to have dairy princess programs. Dairy princesses (or "Alice in Dairyland" in Wisconsin) are often available to visit classrooms and talk about the nutritional value of milk and how it is produced on the farm.
10) Play a Computer Game about Dairy.
Several interactive games are available that create a fun, entertaining platform to show students what happens on a dairy farm. They are excellent to incorporate into a computer lab or for independent time. You'll find computer-based games online at this page.