Learn More About Dairy Farms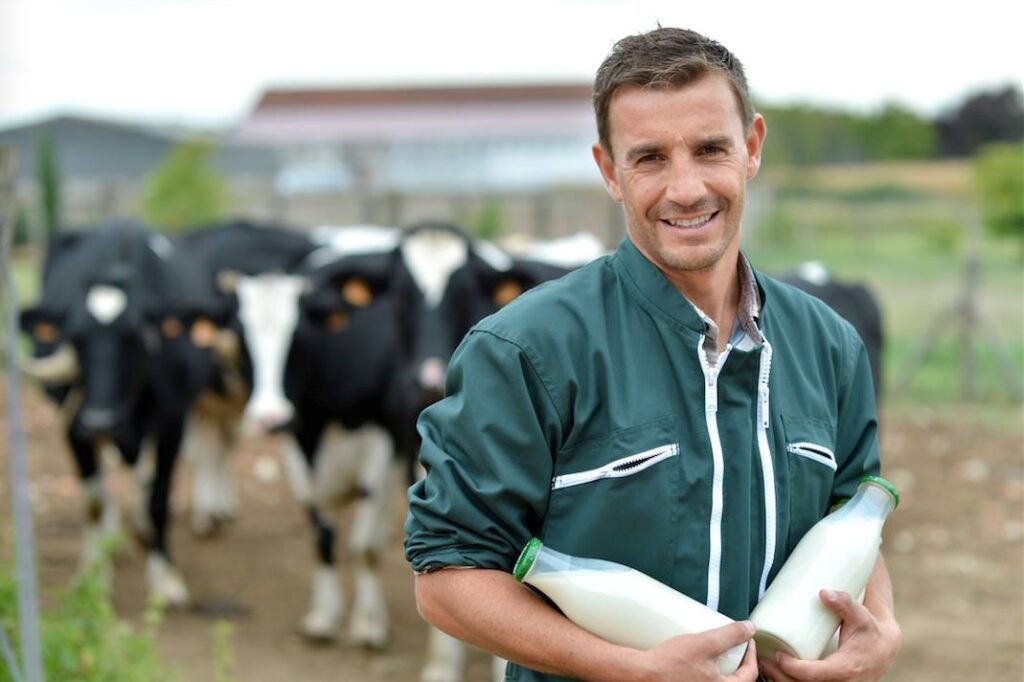 Dairy farm families from across the United States and the world work hard to take good care of their animals and land to produce safe, high-quality dairy products for you and your family. In Pennsylvania, where Discover Dairy originated from, there are 6,5000 dairy farms with about 525,000 milking cows producing 10.7 billion pounds a milk each year.
Nationally, there are more than 51,000 dairy farms with over 206 billion pounds of milk produced annually from 9.26 million cows. Translate the total milk produced into gallons, and that is 23.96 billion gallons of milk produced each year. That milk is processed into many products — including fluid milk, cheese, yogurt, ice cream, and many other foods — and is sold in the country and exported around the world.
97% of dairy farms in the US are family-owned businesses, and dairy farms bring much more than milk to the table. Every nine cows support one job somewhere within the agricultural and food industries, while each cow generates about $13.737 in economic revenue, according to the University of Minnesota. When you have a local dairy farm in your community, it benefits your neighbor in so many ways — through providing local, fresh dairy products, good jobs for the people in the community, revenue to fuel the economy, and wide open spaces to filtrate the water supply and clean the air.
If you are interested in learning even more about US dairy farms, here are three good websites to visit:
U.S. Dairy – a website that offers information about the dairy farm, as well as recipes and updates on a variety of programs available from the National Dairy Council and America's dairy farmers.
Undeniably Dairy – a website that has other virtual farm tours, 360 experiences and other free lessons that review key components of dairy. This website is made available by the National Dairy Council and Discovery Education.
American Dairy – this website is made available through the American Dairy Association North East and has a special "Dairy Farming" section where you can learn more about what happens on a farm. Games and activities for kids, as well as family-tested recipes can also be found here.
Midwest Dairy – available through the Midwest Dairy Association, this website provides resources and information tailored to those within the Midwest part of the United States. The site provides information about dairy farms, animal care and has a section about popular dairy questions.
To learn more about how dairy farms contribute to our world, explore the "Discover Dairy Lesson Series" and find out what hidden treasure lies within our nation's dairy farms.