"Adopt a Cow" Program Gives Students an Inside Look at Dairy Farming
As part of Discover Dairy's 2019 "Adopt a Cow" program, students throughout Pennsylvania and beyond had the opportunity to gain a firsthand look inside a dairy farm. Through a partnership with the Midwest Dairy Association, more than 80 classrooms registered to participate in the program and "adopted" a cow from a dairy farm in Pennsylvania, Illinois or Minnesota.
With live video chats, photos, activity sheets, certificates, and other learning activities, the program gave students a deeper understanding of the dairy industry as they watched their cows grow throughout the school year.
"Our goal is to bring the farm to the classroom and inspire students to want to learn about dairy," said Brittany Haag, Dairy Education Program Manager at the Center for Dairy Excellence. "We want them to grow up to be educated consumers and really understand what dairy is all about."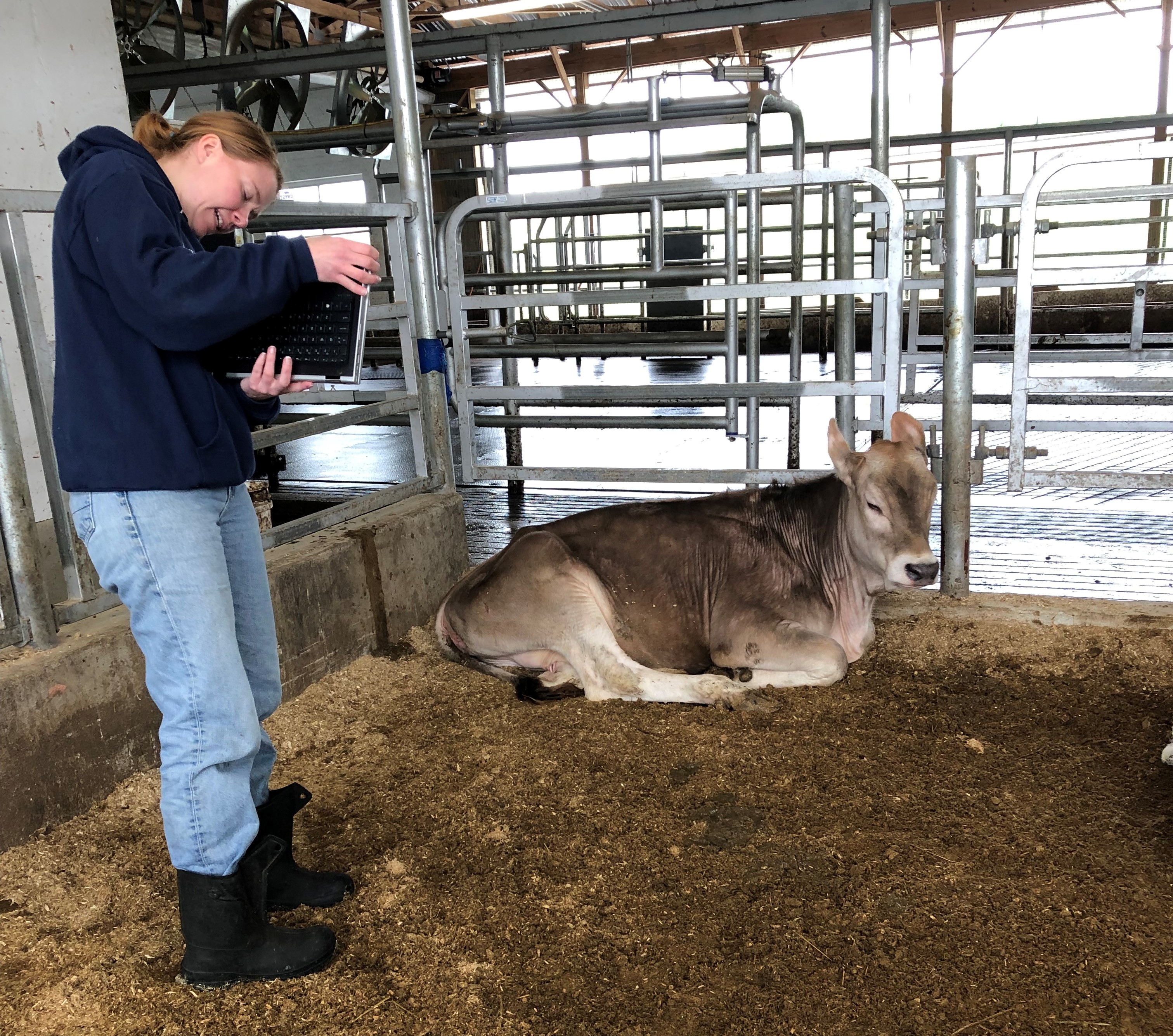 This year, Zahncroft Dairy—a third-generation dairy farm in Berks County, Pennsylvania—dedicated their time to host live video chats. Students were able to meet their "adopted" cow, interact with a farmer who works there, and receive a virtual tour of the farm. To engage students throughout the chats, they had opportunities to ask questions about milk, unique characteristics of different breeds, and the overall life cycle of a cow.
Students also learned where their food comes from and their role as consumers.
"We recognize there's a disconnect between consumers and farmers. We want to ensure what's happening on the farm is actually getting out to consumers and to encourage consumers to continue utilizing dairy in their diet," said Katie Sattazahn, owner of Zahncroft Dairy. "We also want to showcase the care we provide to the animals. We love working with them and being stewards of the land."
Schools from both rural and urban areas participated in the "Adopt a Cow" program, bringing dairy farming to life for students of all ages and demographics.
Teachers can register for the 2019-20 "Adopt a Cow" program beginning Aug. 1, 2019.
Learn more about the program and view a sample introductory packet.
View photos from this year's "Adopt a Cow" live video chats: