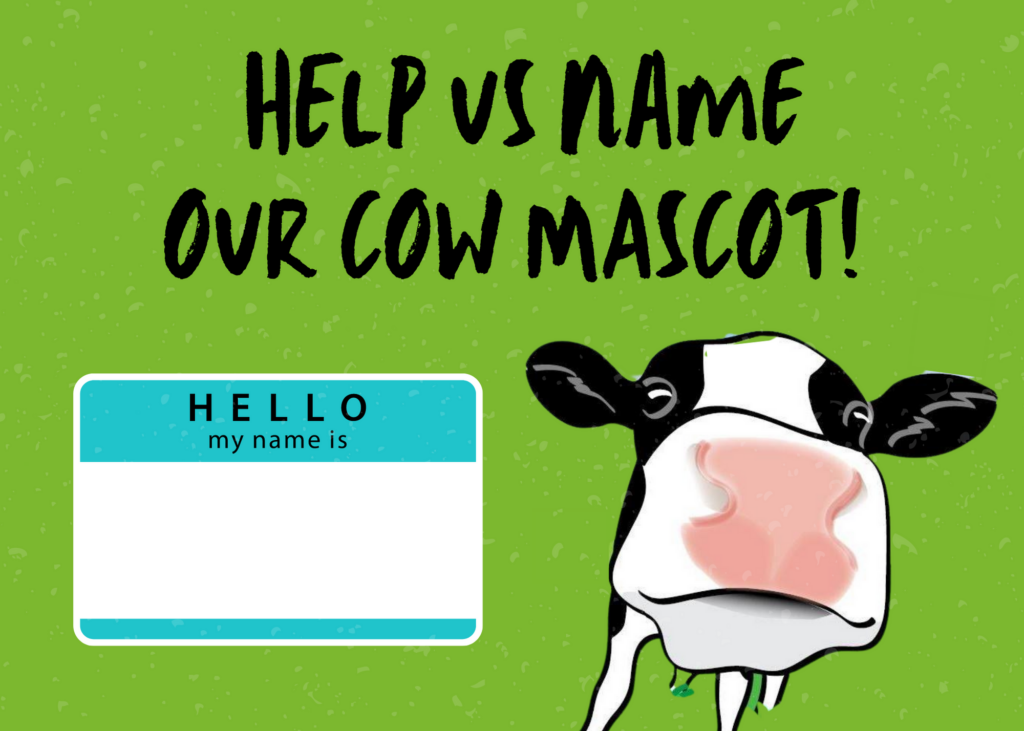 The Discover Dairy team is working on a fun project where we're developing a cow mascot, and we need your help!  You and your students can help us come up with the perfect name for the mascot. Thanks to the name suggestions you submitted on social media, we have narrowed it down to 10 potential names. Which is your favorite? Use the poll below to submit your vote! 
Looking for additional classroom enrichment and ways to get your students excited about dairy? Click here to view our classroom enrichment activities, including virtual farm tours, videos, books, and other games and activities!
Any Classroom Enrolled in the Discover Dairy Program Can Apply for a Farm Field Trip Grant
Teachers who have classrooms that are enrolled in the Discover Dairy program are eligible to apply for one of 80 grants available to fund a field trip to a local dairy farm. Funds from the grant can assist in covering the cost of busing, the farm tour itself, lunch, or a dairy treat. There are 15 grants designated specifically for Pennsylvania classrooms and 40 grants designated for Wisconsin classrooms. Farm tour field trip grant applications must be submitted online by March 1, 2022.
"A farm tour field trip is an exciting way for students to learn about how farmers care for their cows, conserve their natural resources, and how milk impacts the economy of the local community," said Brittany Snyder, Dairy Education Program Manager at the Dairy Excellence Foundation. "We hope these grants make it a little easier for teachers and classrooms to take a trip to a dairy farm in their community and see firsthand all that goes into running a successful dairy operation."
Selection is based on the number of students eligible to attend the tour and previous and future plans of dairy education in the classroom. Discover Dairy staff do not provide farm suggestions for the dairy farm trip. Teachers who apply for the grants must plan the trip and contact a farm in their community to make arrangements for the tour.
"I like this field trip because it's hands-on, and I think kids need to learn about agriculture and where their milk comes from. The whole hands-on experience is really beneficial to them," said Chrissy Blycheck, a previous grant recipient and first-grade teacher in Westmoreland County, Pennsylvania.
Farm tour field trip grant applications will be accepted until March 1, 2022. Grant selection will be ongoing and
Discover Dairy is an educational series managed by the Center for Dairy Excellence based on the number of students attending, previous and future plans of dairy education in the classroom as well as a first-come, first-served basis. The application is to receive funds for a farm field trip that is planned by the applicant. Applications without a specified dairy farm to tour will not be considered for the grant.
Visit www.discoverdairy.com/take-trip-dairy-farm to apply. Contact Brittany Snyder at bsnyder@centerfordairyexcellence.org or call 717-346-0849 for more information.
Discover Dairy is an educational series managed by the Center for Dairy Excellence Foundation of Pennsylvania in partnership with American Dairy Association Northeast, American Dairy Association Indiana, Midwest Dairy, The Dairy Alliance, Dairy Farmers of Wisconsin, Dairy Management West, New England Dairy, Dairy Farmers of Washington, American Dairy Association Mideast, Dairy Council of Florida, and United Dairy Industry of Michigan.
Second graders at Jackson Elementary in Eastern Lebanon County School District are getting an inside look at dairy farming this school year through Discover Dairy's "Adopt a Cow" program. With agriculture being such a big part of the community in Lebanon, Pennsylvania, Becky Kleinfelter decided to sign up for the year-long interactive learning series.
"We live in a farming community, so it's important for students to learn about agriculture," she said. "We also have an agricultural week where high school students come down and teach us about agriculture, so I thought [the Adopt a Cow program] would give us a jumpstart on learning some of those things."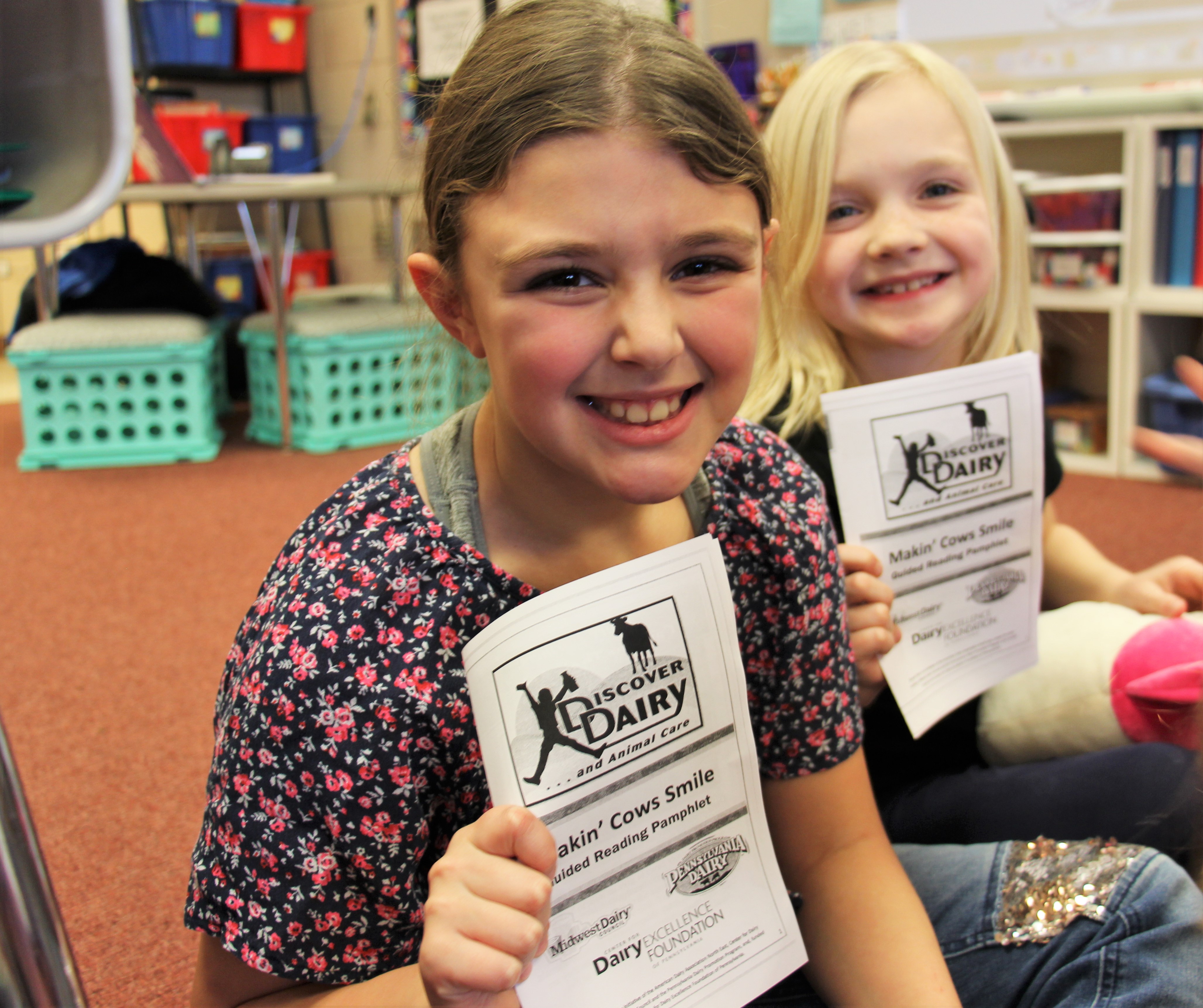 When the program launched this fall, the second-graders received a photo and certificate for Patty, the calf their classroom 'adopted' from a dairy farm. Throughout the year, they have received updates on Patty's growth through videos, photos and activity sheets. Kleinfelter has also been able to incorporate hands-on learning activities and curriculum provided by Discover Dairy to give her students a deeper understanding of the dairy industry and food production.
"They have to know food doesn't get produced out of midair. It takes a lot of work from the farmer to produce good quality, healthy food," she said.
For students who enjoy being around animals, Kleinfelter says the Adopt a Cow program has opened their eyes to future careers in the agriculture industry. She also credits the comprehensive lesson plans and vocabulary lists for helping her lead engaging, in-depth discussions with her students.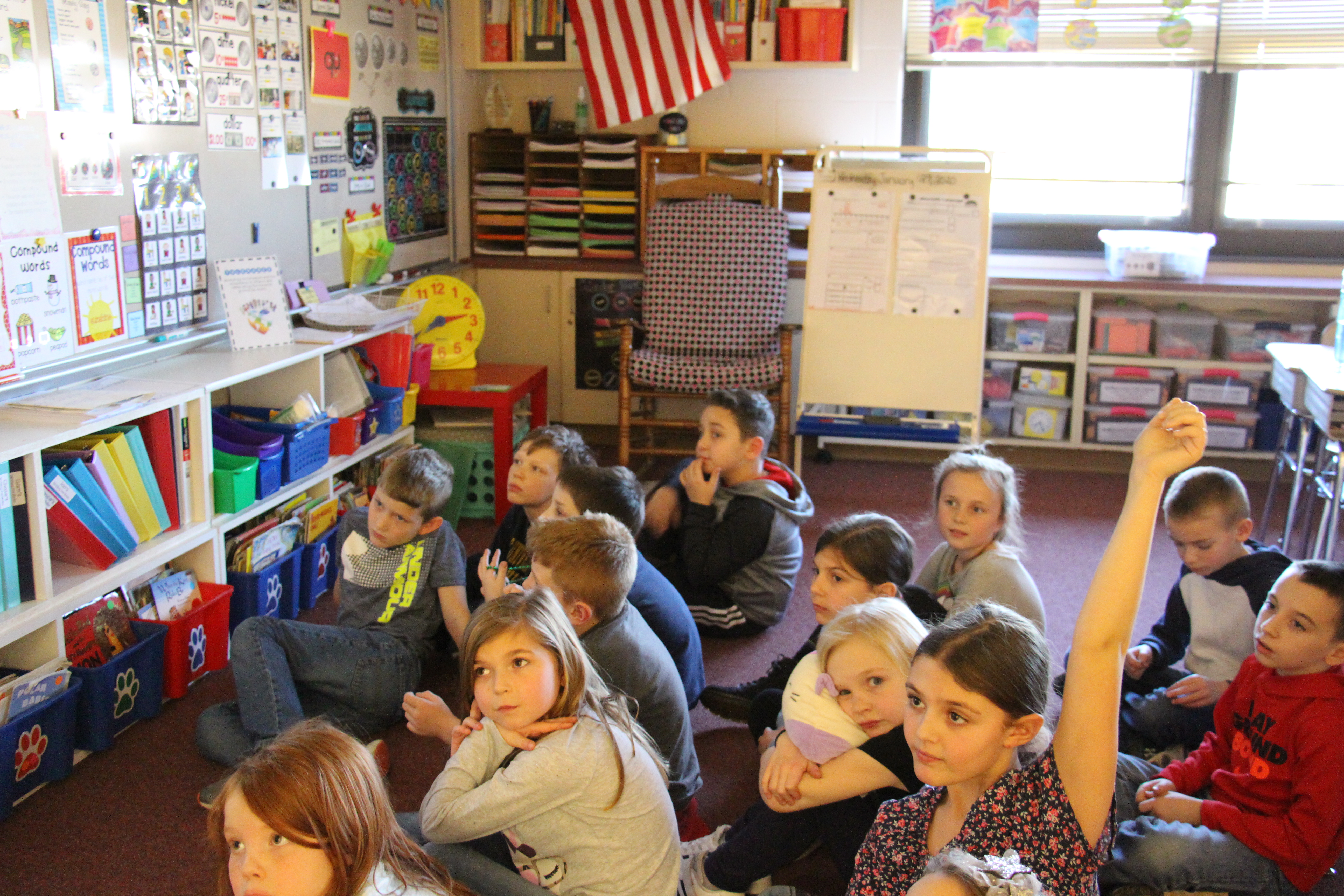 "I grew up in this area, but I've never lived on a farm so I don't know a lot of the vocabulary," Kleinfelter said. "It has been really nice having the lesson plans laid out and focused on vocabulary, so I can be sure I'm teaching students the correct terms to use when they're speaking about farms and different animals."
This spring, the second-graders will expand on what they've learned in the classroom by participating in live video chats. They'll get to virtually meet Patty and talk directly with the farmer who cares for her each day.
"The kids have actually come up with some really good questions that I can't always answer. It will be nice to give them the chance to ask the farmer themselves," Kleinfelter added.
Last year, through a partnership with Undeniably Dairy, more than 25,000 elementary and middle school students from across the United States, Mexico and Canada participated in the Adopt a Cow program. Enrollment for the 2020-21 school year will open in August.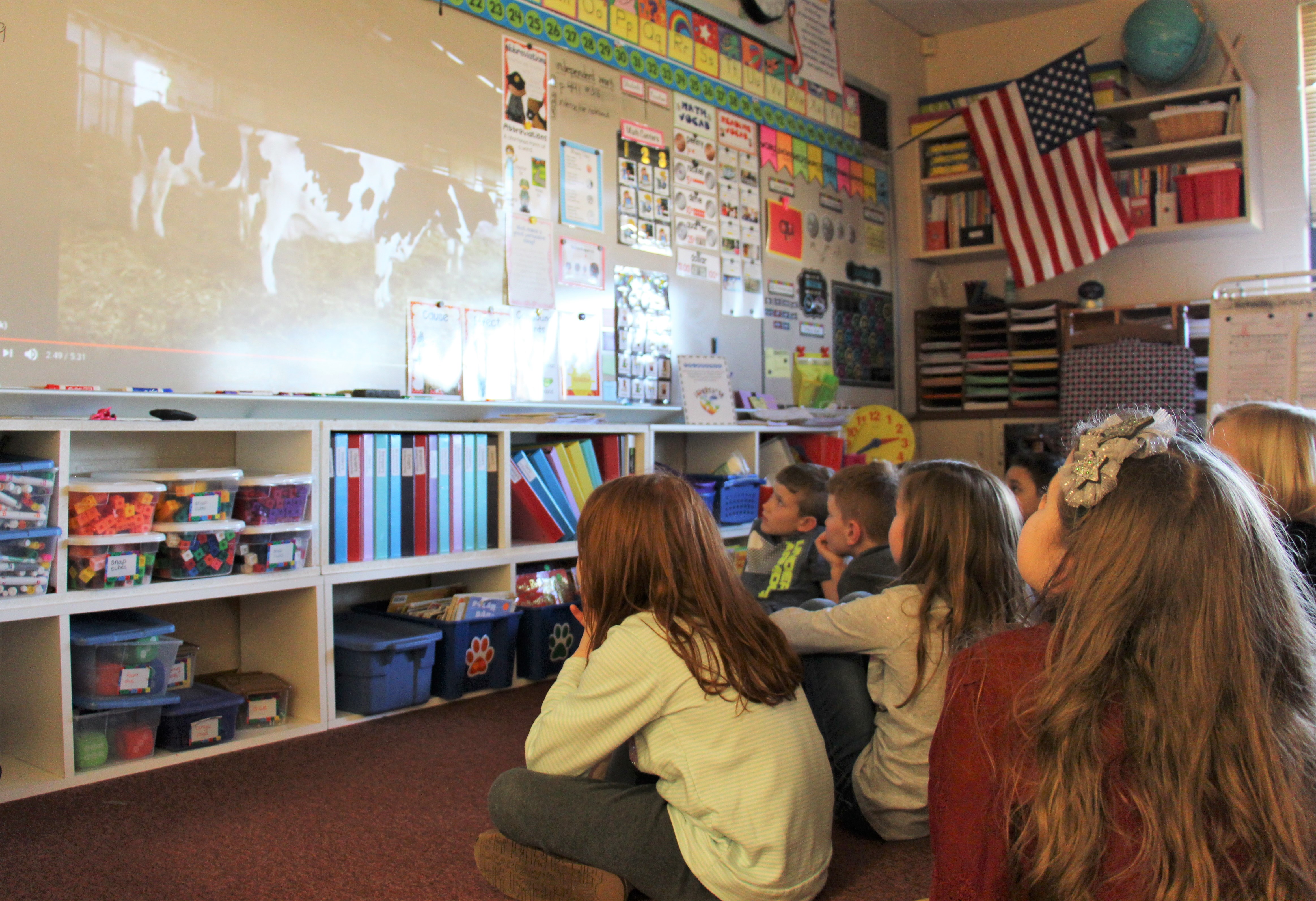 ---
Discover Dairy is an educational series managed by the Center for Dairy Excellence Foundation of Pennsylvania. Learn more about the Adopt a Cow program.