Category:
Sunday Funday Resources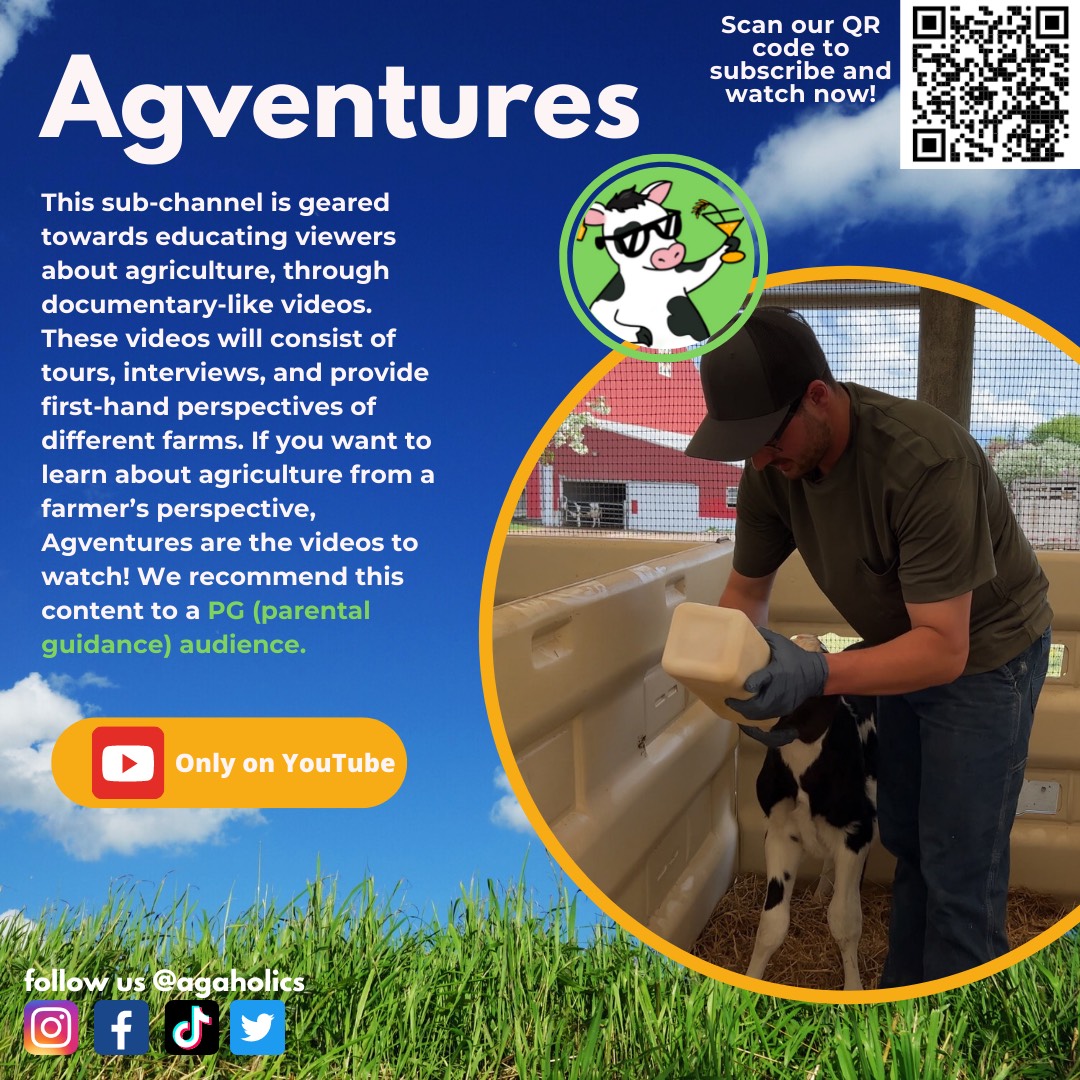 November 23, 2022
Learn more about agriculture and what happens on dairy farms by following along with these Agventures. These two are super excited to share what happens on a farm and how farmers care for their animals and the food they produce. These videos are great for K – 6th grade. Follow along on their adventures.
Coloring activity sheets can offer mindless fun while sitting in the car, at family gatherings, or even during downtime over the holiday break. Here are some free downloadable versions focused on dairy. Download Undeniably Dairy Coloring Book and Recipes. (K – 6) Download Advanced Coloring Pages. (6th Grade – Adult)
Thanksgiving often combines two favorite family past times — eating around the dinner table and watching the big game afterwards. The "Design Your Own Game Day Plan" is a short activity that would be great just before the break to get students excited for their Thanksgiving Day plans. It's intended to teach kids how to…
Midwest Dairy Association has a website filled with fun, easy-to-make recipes that you can replicate in the classroom or share with parents to make with kids over the break. Browse their selection of simple, wholesome dairy recipes to fuel fun all day long. Get going with protein-packed yogurt, boost your energy with the 13 essential nutrients…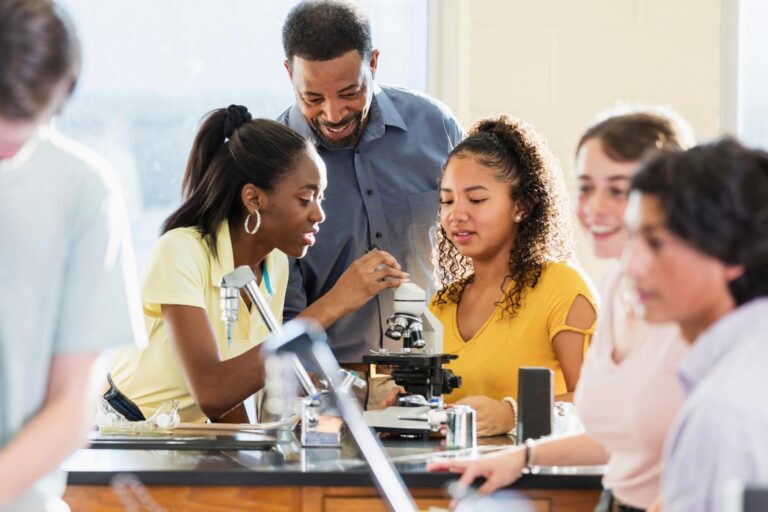 November 7, 2022
This web resource developed by the Midwest Dairy Association is filled with lesson plans, activity guides, and other resources to provide educators and parents with curriculum for students in elementary through high school that includes STEM concepts, educating students on where their milk comes from and how dairy contributes to the world. Check out this…
Virtual Tours on November 21st @ 10:30 AM and 12:30 PM. Enjoy one of these two virtual tours hosted by a dairy farm in New York. Tune in for free to learn more about how milk gets from the farm to your table and see science come alive on the farm. You can register below…
Scavenger hunts, fall recipe ideas, arts and crafts, and other fun activities await teachers and students in this fall dairy activity guide. The activities were assembled by Discover Dairy as ones that incorporate both a festive fall theme and dairy lesson concepts. All activities are free, so please click here to access the free ideas.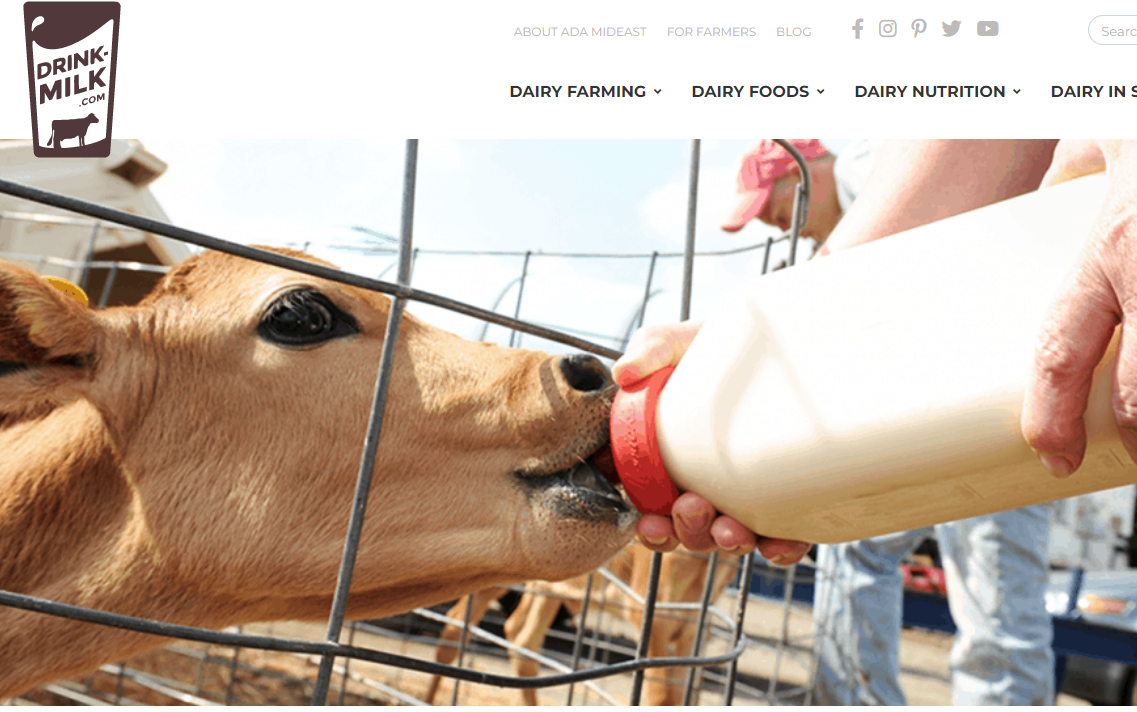 October 24, 2022
You should have just received information about your adopted calf on October 18. Watch this video with your students to show them how farmers help their calves get off to a great start. Click here to read the article and access the video.
Did you know that Halloween isn't the only reason we have to celebrate in October? It's also National Cheese Month! Cheese is a great source of calcium, fat, and protein. It also makes a great "brain break" snack in the classroom. here is a fun way to combine celebrations for Halloween and National Cheese Month…
A perfect way to introduce your adopted calf to your students, join American Dairy Association Mideast for a virtual tour in Ohio to learn all about calf care from birth to adolescence on October 27 at 10:00am EST. Calves grow up to become the cows that produce milk, so farmers are committed to getting them…