As the days grow cooler and the leaves change color, we have a variety of fun, fall-themed activities that will keep your kids and students busy, introduce them to dairy in creative ways, and help them connect with the changing seasons. With crafts, hands-on activities, and recipe ideas, there's something for everyone – whether you want to get cozy inside or take an adventure outdoors! Don't forget to tag Discover Dairy on social media to share your dairy-themed fall adventures with us.

Take a Scavenger Hunt and Create Cow-Print Leaves
This activity and craft gives kids the chance to get outside and use their imagination. First, bundle up and take a short scavenger hunt outside. Encourage kids to find leaves, sticks, and any other materials. Then, get crafty with the items you find – and consider painting a leaf black and white with cow spots!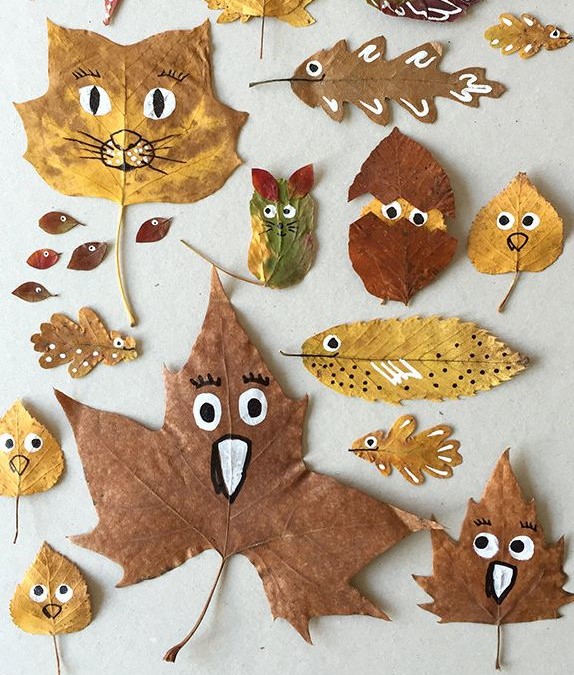 (Source: Handmade Charlotte)
Design a Yogurt Cup Turkey
If you're feeling festive and want to get a serving of dairy in your diet, try making these yogurt cup turkeys! After you enjoy your favorite flavor of yogurt, take some feathers, paint, foam and googly eyes and transform it into a colorful turkey.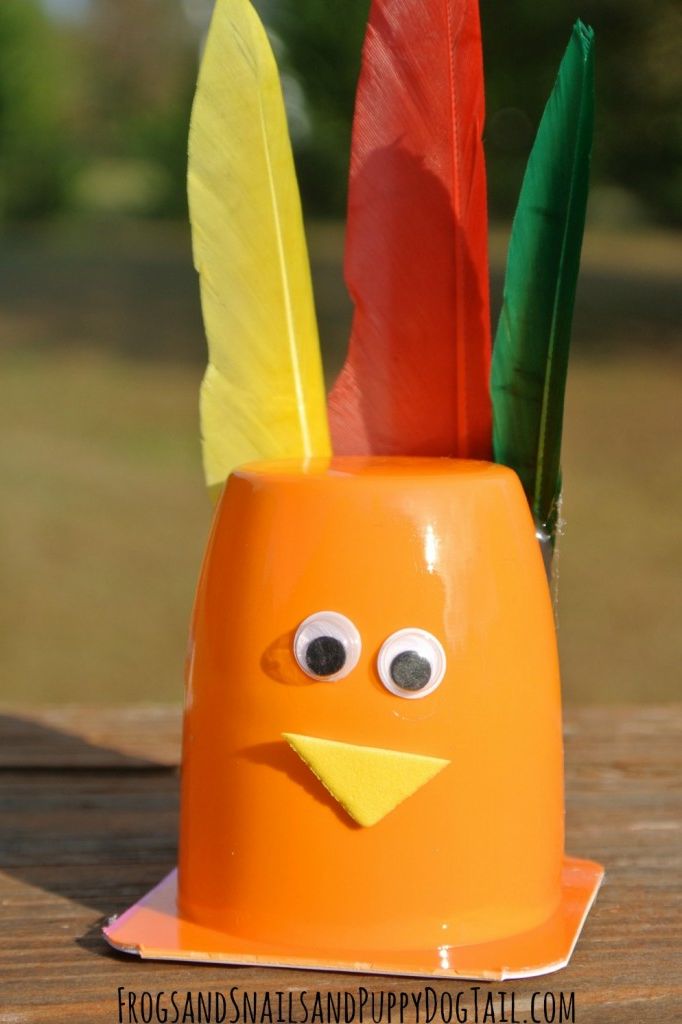 (Source: Frogs, Snails and Puppy Dog Tails)
Indulge in an Apple Cider Float
There's nothing sweeter than celebrating the fall season with an apple cider ice cream float. You can get a firsthand look at agriculture by taking a trip to an orchard near you to buy local cider and a creamery that makes their own vanilla ice cream! Don't forget to top it with whipped cream, one of the best dairy treats.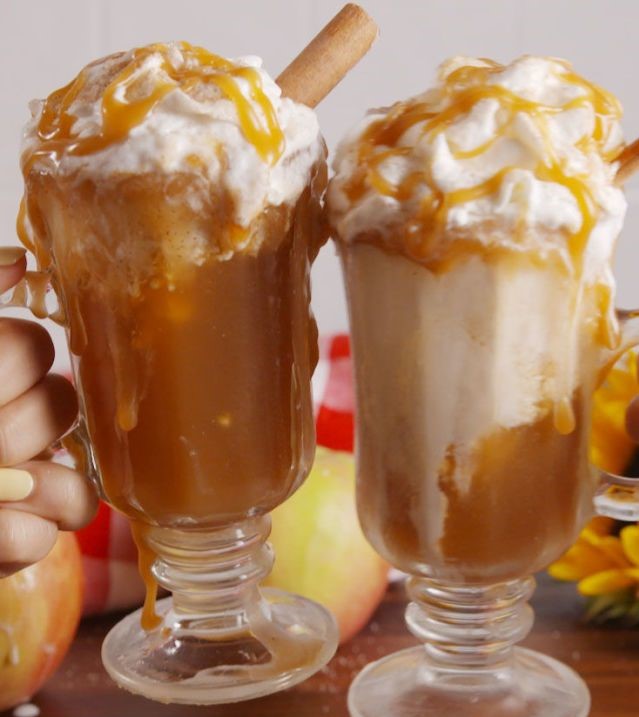 (Source: Delish)
Paint With Corn on the Cob
Corn crafts are perfect during the harvest season and Thanksgiving holiday. Many dairy farmers grow corn on their farms throughout the year, so this makes a hands-on connection to agriculture and will give your students an experience with texture painting.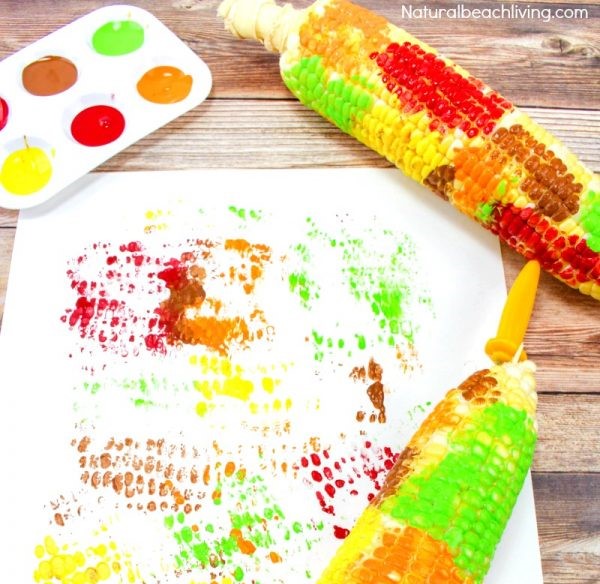 (Source: Natural Beach Living)
Make a Snowman Out of a Milk Jug
If you can't wait for the first winter snow, try getting creative and making a snowman out of an empty milk jug. We encourage you to get a gallon of local milk from the grocery store (remember, milk has nine essential nutrients), and once you finish it, you can start decorating!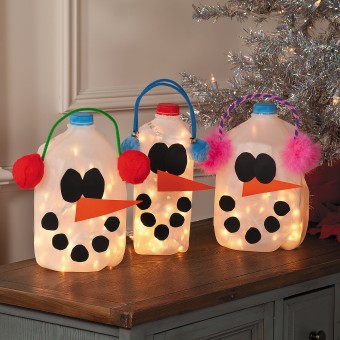 (Source: Fabulessly Frugal)
Create a Turkey Cheese Ball
Filled with cream cheese and cheddar cheese, this dairy-filled recipe will be a festive centerpiece for your Thanksgiving table. Get the kids involved with adding pretzels to make the full tail of the turkey.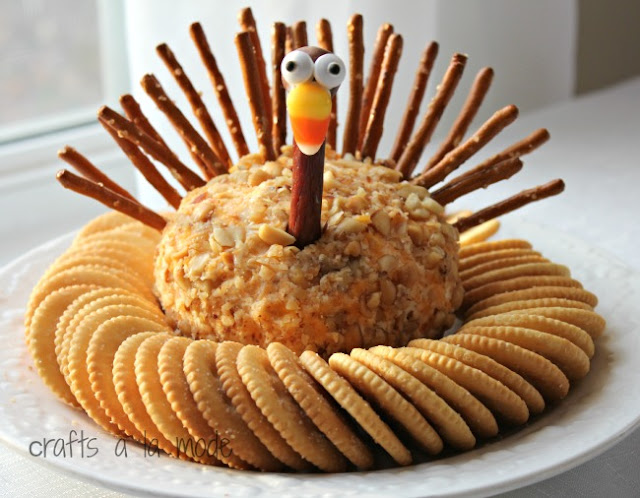 (Source: Crafts a la Mode)
Build a Pine Cone Cow
Pine cones are one of nature's best craft supplies, so why not put them to good use? Spend some time outdoors picking the right pine cone for the project, and then transform it into a cow with paint, felt and pipe cleaners!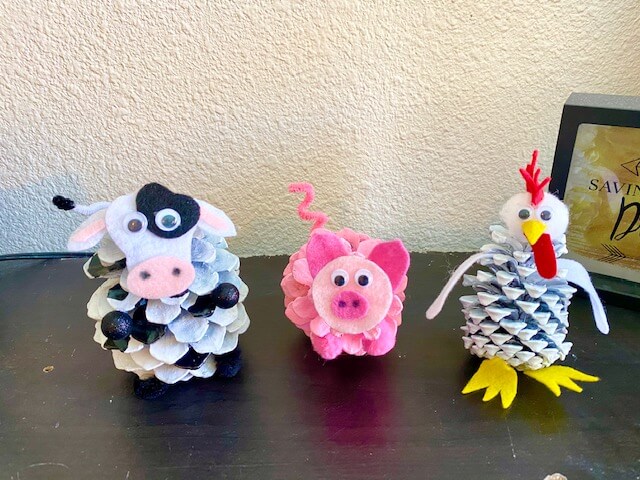 (Source: Manda Panda Projects)
Make Cow Handprint Art
This craft can be a fun twist on the traditional turkey handprint kids like to make during the fall season. Help them dip their hands into white paint, and after they're done adding the cow's spots, take it a step further by naming the cow and adding it to the artwork!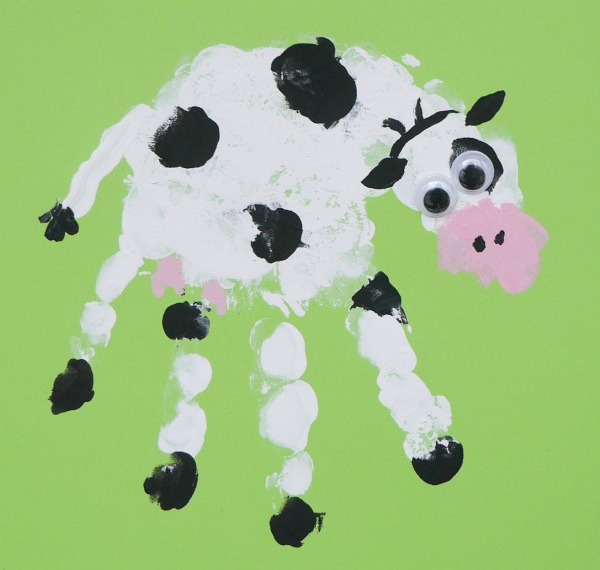 (Source: Artsy Crafty Mom)
Get Festive With a Turkey-Shaped Cheese Platter  
Nothing says Thanksgiving like a turkey-shaped cheese platter to snack on as you wait for the main course. Let the kids pick out their favorite cheese, and cut up different varieties to arrange as the turkey's tail and feathers.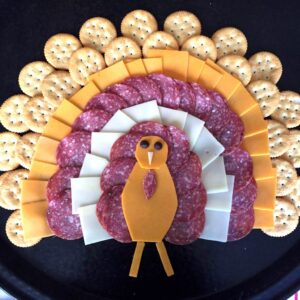 (Source: Melanie Cooks)
Wow the Crowd With Spiced Apple Cheesecake Bites
Small in size but big on flavor, these cheesecake bites are a festive dairy treat that the whole family will enjoy. If spiced apple isn't your thing, switch it up by adding pumpkin, pecans, or chocolate instead!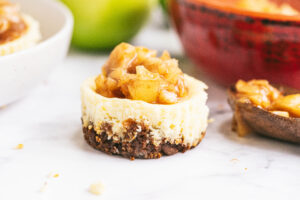 (Source: American Dairy Association North East)
When Sandy Mayer, a volunteer at Kensington Park Senior Living in South Kensington, Maryland, heard about Discover Dairy's Adopt a Cow program, she initially sent it to her friend who was an elementary teacher. However, she then began to wonder if groups other than students could enjoy the program – the residents at Kensington Park Senior Living being the ones on her mind.
Sandy shared the program with Kyoko Marrone, the Kensington Club Coordinator and activity director, who loved the idea and thought it would be an exciting program for their residents.
The Kensington Club is a unique club with members who are in a stage between assisted living and memory care. The 12 residents in the club range from having mild and cognitive memory loss issues to early Alzheimer's. The club allows them to receive more individual attention and to have more activities throughout the day.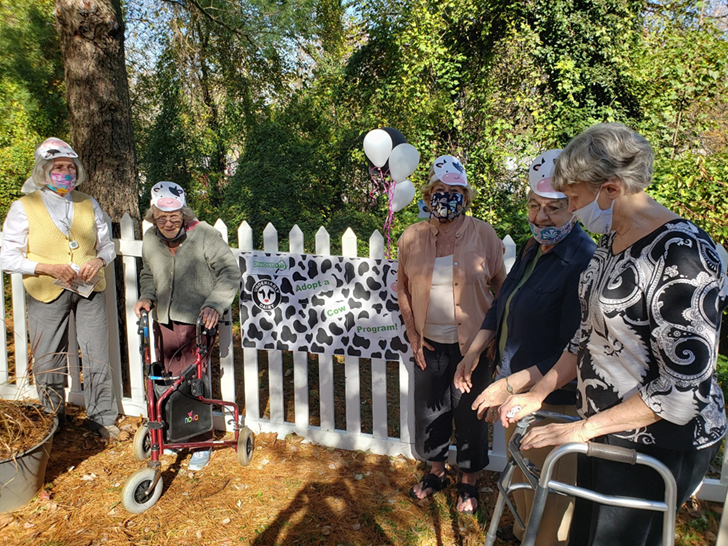 When the club began participating in the Adopt a Cow program, they were in the midst of the COVID-19 pandemic. Prior to the pandemic, Kyoko and Sandy liked to take the residents on outings twice a week to nature centers and museums in Washington D.C. When COVID-19 hit, they had to rely on virtual programs, such as Adopt a Cow, to engage with their residents instead.
"I think it just changed the direction of how Kyoko thought about the activities," Sandy said. "She started organizing more virtual trips, programs, and even made a vegetable garden for the residents."
Before the residents found out they would be adopting a calf, Kyoko shared a virtual farm tour with them to build their excitement. This sparked one of the residents with memory loss to recall a piece of her childhood.
"When they saw the virtual farm tour, she started talking about how she used to grow up on a farm. So, it was really good for her to deeply connect to her memory. She gave us a great lecture about the farm and how she took care of the animals every day," Kyoko shared.
A few weeks before the announcement of their calf arrived, Sandy and Kyoko started hinting towards the residents about what was to come. For Halloween, Sandy even came to the facility dressed in a cow costume!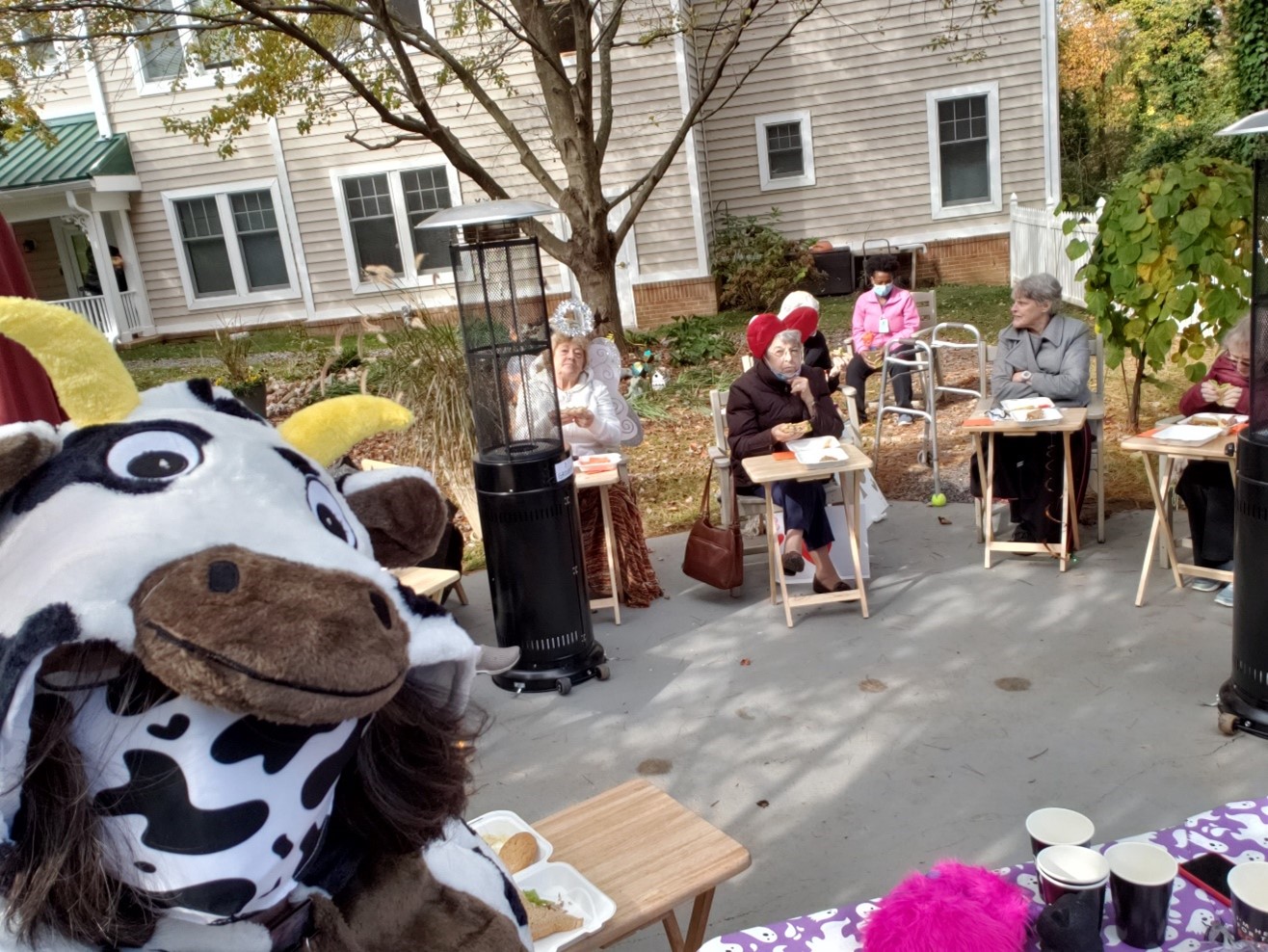 For the next few weeks prior to seeing their calf, they also did weekly trivia about farmers and the dairy industry. After Sara, the calf they adopted was announced, Sandy created adoption certificates for each of the residents. One of the residents was so excited she hung her certificate on her bedroom door.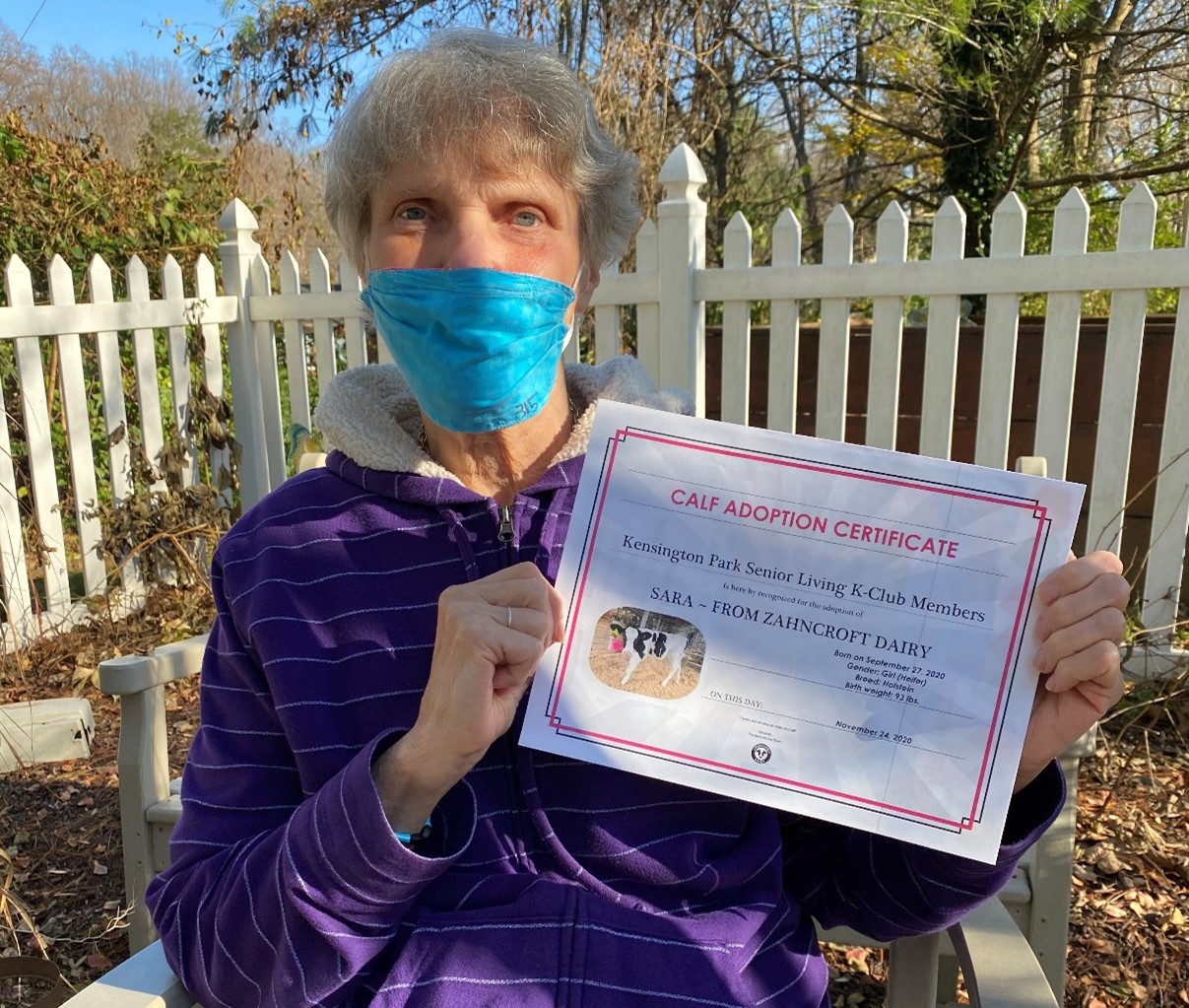 Over the next few months, Sandy and Kyoko planned fun activities to keep their residents intrigued with Sara, their calf, and the dairy industry.
Kyoko made a large chart that monitored Sara's height and weight as she grew. She also plans to make a fun cow visor craft in the summer.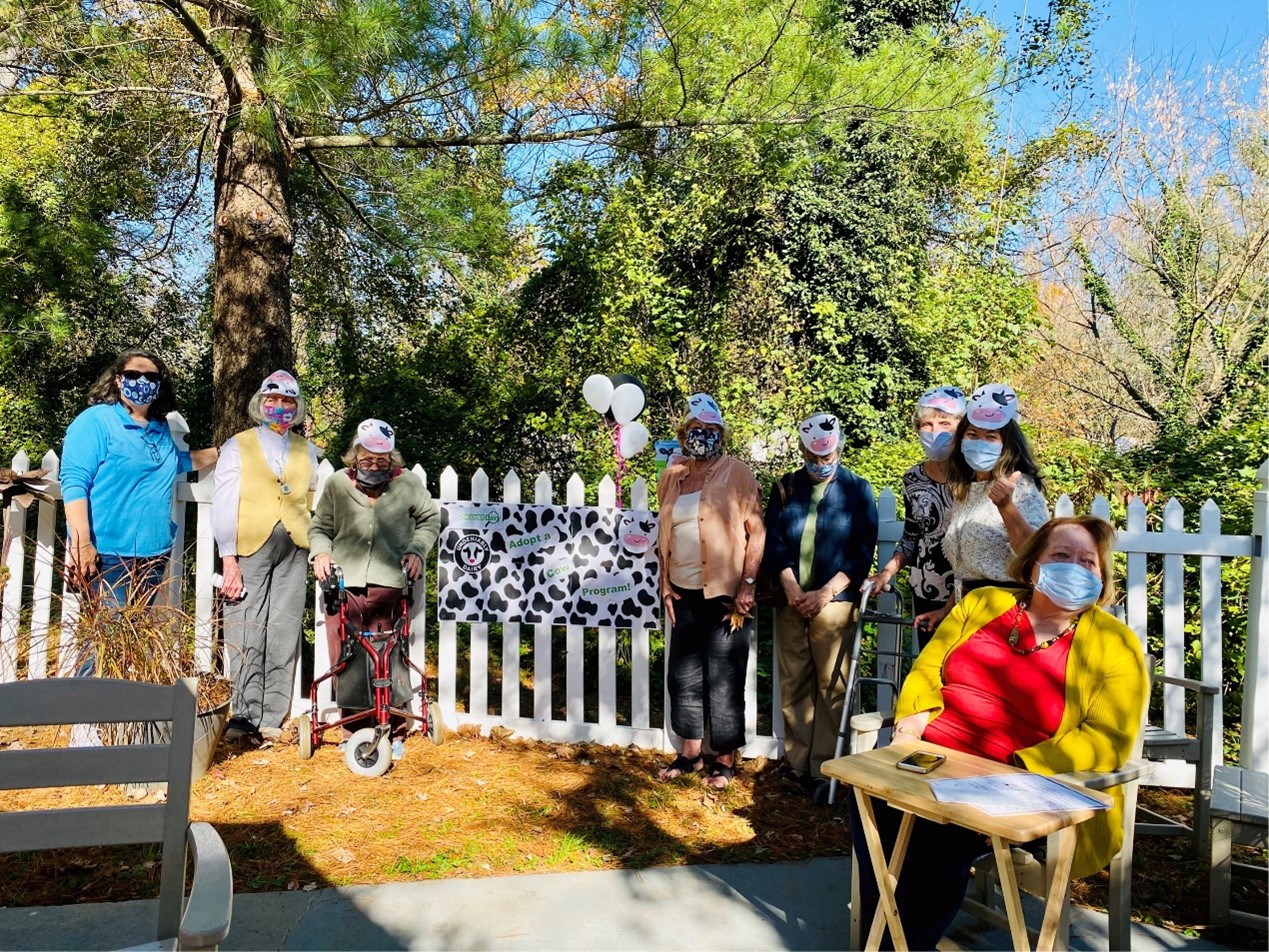 "This is the bridge between assisted living and memory care living," Sandy added. "To get that spark in residents, it was a fun time to be with them and to get them involved in something they are so excited about."
—
Discover Dairy's Adopt a Cow program gives students and families a firsthand look at dairy farming. For the 2020-21 school year, more than 70,000 classrooms and homes signed up for the program, impacting more than 1.5 million students across the nation.
Discover Dairy is an educational series managed by the Center for Dairy Excellence Foundation of Pennsylvania in partnership with American Dairy Association North East, Dairy Farmers of Wisconsin, Midwest Dairy, and The Dairy Alliance.
Learn more about how you can support this program.