10 Fun Dairy Activities to Do This Summer
Here are 10 fun dairy activities you can do this summer with your kids, your students, or just by yourself! These activities include recipes, crafts, and even a science experiment. Spread these out throughout the summer when boredom hits or a rainy day has you stuck inside. These dairy activities are sure to get kids of all ages excited! Share any activities you do this summer, and don't forget to tag Discovery Dairy on social media.

Recipes:
What better way to beat the incoming summer heat than with delicious and nutritious strawberry yogurt popsicles. These strawberry yogurt popsicles contain whole milk Greek yogurt, a great source of protein for kids!
This fun and easy recipe has only 5 ingredients. Simply blend all your ingredients together, freeze, and enjoy!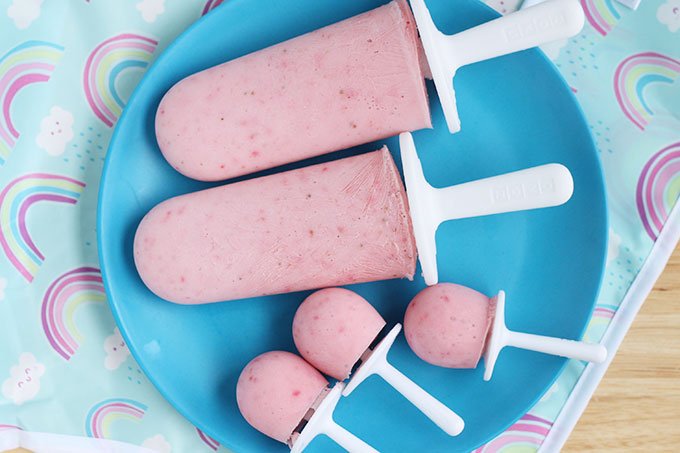 (Source: Yummy Toddler Food)
Making ice cream in a bag is a super simple but fun activity for kids in the summer! This ice cream in a bag recipe has only 5 ingredients and the kids get to shake the bag, and eat a delicious and refreshing treat. What better way to celebrate National Ice Cream Day on July 18th!
Don't forget to add your favorite toppings, such as fruit or sprinkles!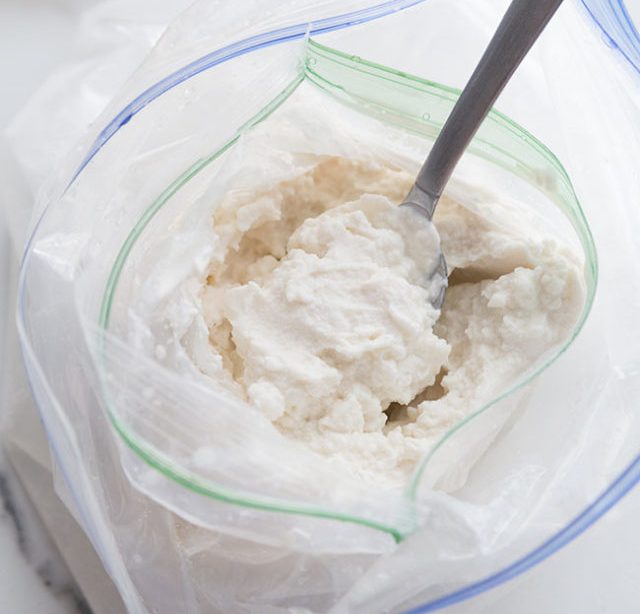 (Source: The Best Ideas for Kids)
This butter in a jar recipe is perfect for kids to get all their energy out and to get one of their three servings of dairy. The recipe has only one ingredient – fresh, raw cream or heavy whipping cream.
Simply place the butter in a mason jar about 1/3 ways full. Then, simply shake the jar for about half an hour, or until all the cream has separated into butter and buttermilk. Strain the buttermilk out (you can save this to use for pancakes or biscuits) and wash your butter under cold, running water. Knead it together and add salt and you've got homemade butter!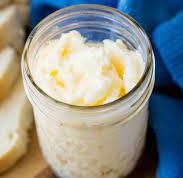 (Source: Homestead-Honey)
This simple milk toast activity is perfect for kids of all ages and allows them to play with their food while getting a serving of dairy.
Allow their creativity to run wild! They can paint a rainbow, or whatever their heart desires. Add some butter after toasting for extra dairy!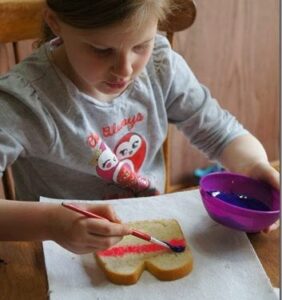 (Source: 123 Homeschool 4 Me)
Crafts
Almost out of milk? Don't throw the carton away — save it and make a planter out of it!
Repurpose milk cartons into super cute planters. Kids will love decorating these planters and learning about gardening and recycling at the same time. Gift them to teachers or grandparents, or enjoy them at home!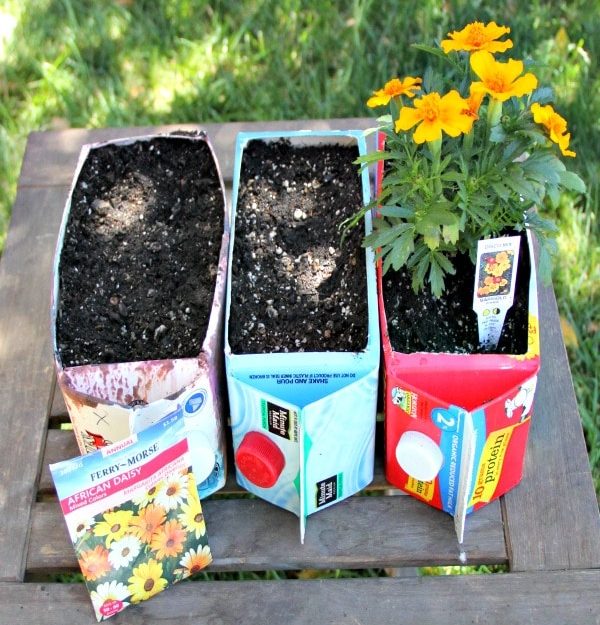 (Source: Hands on as We Grow)
Do your kids love to help you water the garden? Here's how to make an extra watering can, out of only a milk jug. This "mini" watering can is perfect size for watering – no mater how big or small you are!
Simply poke tiny holes in the cap of the jug and one right at the top of the jug for airflow. That's it! And there you have it, a brand new watering can, perfect for little helpers!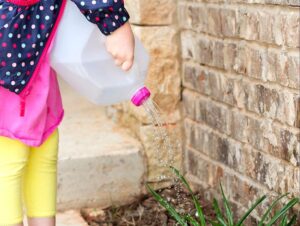 (Source: Make it-Love it)
What better way to mark your page in your book than with this adorable bookmark! Need any summer reading suggestions? We recommend "The Confused Cow" By Jessica Peters. It tells the real story of dairy and is a must read!
This cute bookmark is perfect for a rainy-day craft. Don't forget to draw your favorite dairy product on the back to make it your own!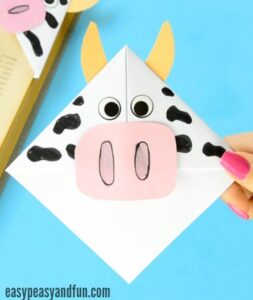 (Source: Easy Peasy and Fun)
Create your own outdoor, indoor, or independent game just by using a few milk jugs. Kids will love decorating their milk jug and playing, and parents will love how easy and cheap it is!
When they're done playing, don't forget to refuel with chocolate milk!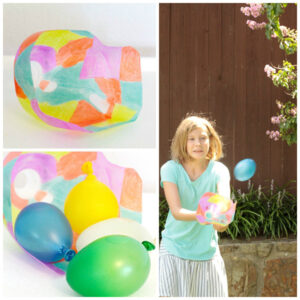 (Source: Childhood 101)
Are you planning on going to the beach this summer? Make sure to bring a few shells home to make this adorable seashell cow!
Display it in your garden, your home, or you could even attach a magnet and display your beach photos on the fridge!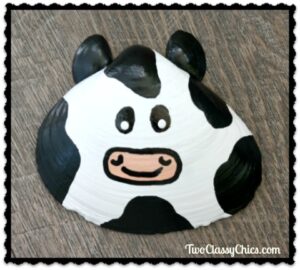 (Source: Two Classy Chics)
Science Experiment
Here's a fun science experiment to do: you can create a moldable plastic, just by adding vinegar to milk. This is a fun and interactive experiment for older elementary age kids!
Simply heat up 1 cup of milk for 90 seconds and then add in 4 tablespoons of vinegar and stir for 1 minute. Strain to get rid of the water and you are left with plastic made from milk. You can then use a cookie cutter, or form into a shape and let it cool, to make something out of your plastic! Click here for the full instructions and a free worksheet.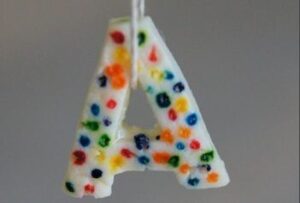 (Source: 123 Homeschool 4 Me)