Massachusetts Dairy Farmer Opens Her Doors to Classrooms and Community
With more than 800,000 students impacted across the globe, Discover Dairy's Adopt a Cow program is also making a local impact in South Hampton, Massachusetts. Fletcher Farm, a family-run dairy farm, decided to serve as a host farm for this year's Adopt a Cow program to continue connecting with families in their community. Not only do they sell farm-fresh dairy products, but they have seasonal offerings such as flowers, fresh produce, and a pumpkin patch.
"My farm is really involved in agritourism. We have a seasonal farm stand, and we have a lot of field trips that come through in the fall. We incorporate dairy and the animals into the field trips," said Nicole Fletcher. "We were already doing some of that classroom type of promotion, and we thought the Adopt a Cow program would tie in nicely to what we're about."
When classrooms sign up for the Adopt a Cow program, they are paired with a calf in the program and receive regular photos, video updates, and activity sheets. This school year, many students in Massachusetts and Rhode Island were paired with a calf from Fletcher Farm and learned how the Fletcher family cares for the calves and helps them grow.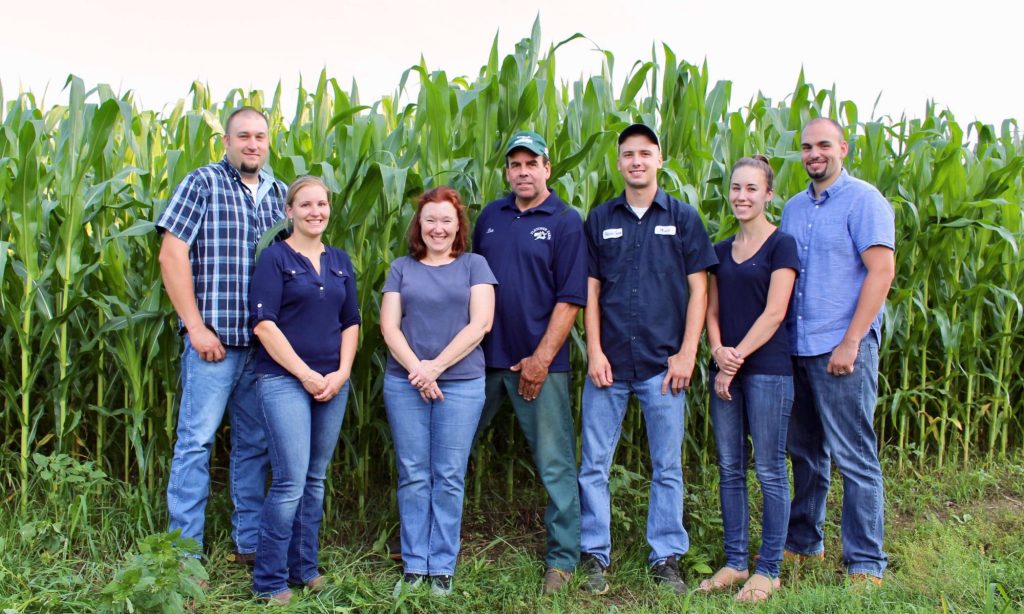 Because the Fletcher family welcomes guests to their farm, throughout the school year, many families have driven anywhere from 20 minutes to three hours just to visit the farm and meet their adopted calf. This has given the Fletcher family an exciting opportunity to enhance the way they are communicating with their community and potential customers.
"We have a lot of local schools participating. During the fall when we were open for pumpkin picking, we had people coming to the farm all the time looking to meet the calves," Nicole shared. "Never in my wildest dreams would I have expected to be talking about the calves every day. It was a cool thing to see happening."
Students and teachers have also enjoyed being creative with the Adopt a Cow program and the Fletcher family. Nicole says she has received a high influx of mail filled with Christmas cards, valentines, posters, and coloring sheets that students have mailed to their adopted calves. Teachers in her community are also working to get grants and funding for dairy-specific field trips so they can take their students to tour Fletcher Farm. Nicole hopes to open her doors to as many classrooms as she can.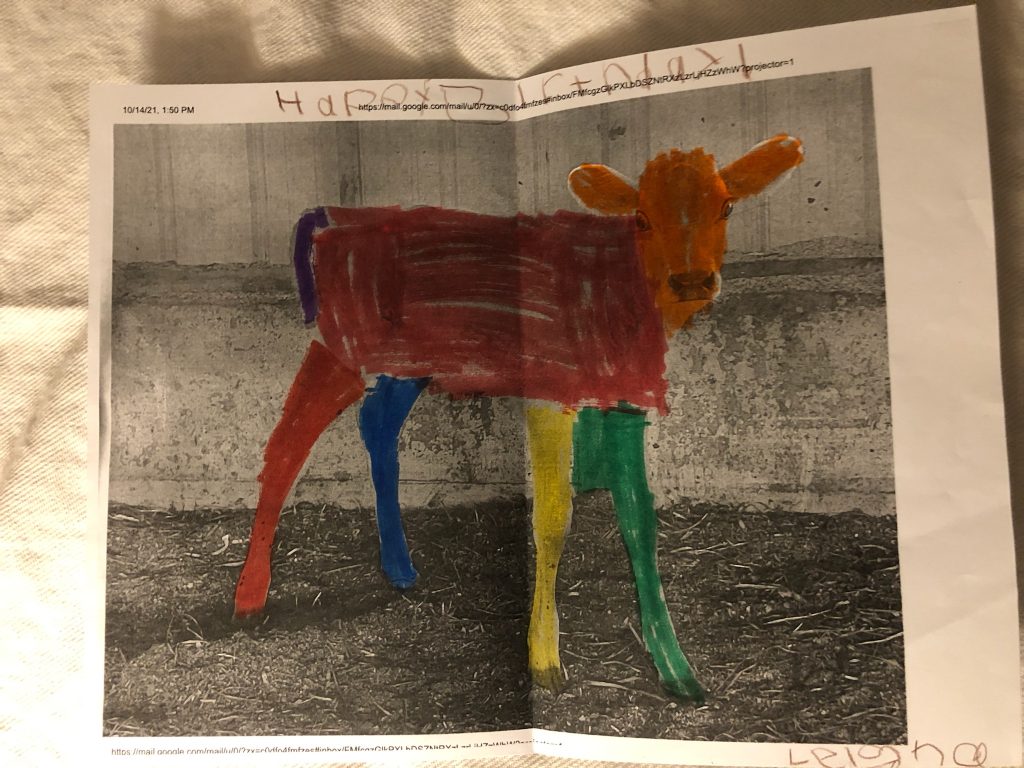 "My farm is situated in a community where we have a lot of people very close to us. It's never been a place where we could just shut the doors and ignore the public. That's kind of why we decided to start a farm stand, do these field trips, and join the Adopt a Cow program," she shared. "If you don't share with your neighbors and they don't know what's going on at the farm, you don't have their support. You can't expect people to want to consume products and appreciate what you're doing if they don't understand it and you're not putting your best foot forward."
Not only are Nicole and her family caring for the cows on their farm, but they are educating students of all demographics about the commitment dairy farmers have to their animals, land, and community. When students can see a calf, who is well cared for, growing in front of their eyes, all the hard work is worth it.
"We have a bunch of inner-city classrooms in the program. I've looked through the emails that have come in through the 'Contact Your Farmer' portal, and there are definitely some comments in there asking about how we care for the calves," she added. "It's nice when they can see it with their own eyes through the photo updates."
---
Discover Dairy's Adopt a Cow program gives students and families a firsthand look at dairy farming. Over the last two years, it has impacted more than 800,000 students across the globe.
Discover Dairy is an educational series managed by the Center for Dairy Excellence Foundation of Pennsylvania in partnership with American Dairy Association Northeast, American Dairy Association Indiana, Midwest Dairy, The Dairy Alliance, Dairy Farmers of Wisconsin, Dairy Management West, New England Dairy, Dairy Farmers of Washington, American Dairy Association Mideast, Dairy Council of Florida, and United Dairy Industry of Michigan.