Second-Grade Students Enthusiastic About Adopt a Cow Program in Suburban West Virginia
As a second-grade teacher in Wheeling, West Virginia, Bennett McKinley has found a creative way to boost excitement and enthusiasm with his students: by "adopting" a cow from a working dairy farm. With more than 30,000 classrooms participating in Discover Dairy's Adopt a Cow program this school year, the program is impacting more than one million students across the globe. When classrooms like Bennett's sign up for the program, they are paired with a calf and farm in the program and receive regular photos, video updates, and activity sheets.
For Bennett, this is his second year participating in the Adopt a Cow program.
"It sounded like a fun way for my students to learn about cows, farming, and the dairy industry. I decided to re-enroll this year for those same reasons, with the intent to increase how much I fold the resources into my lessons," he shared.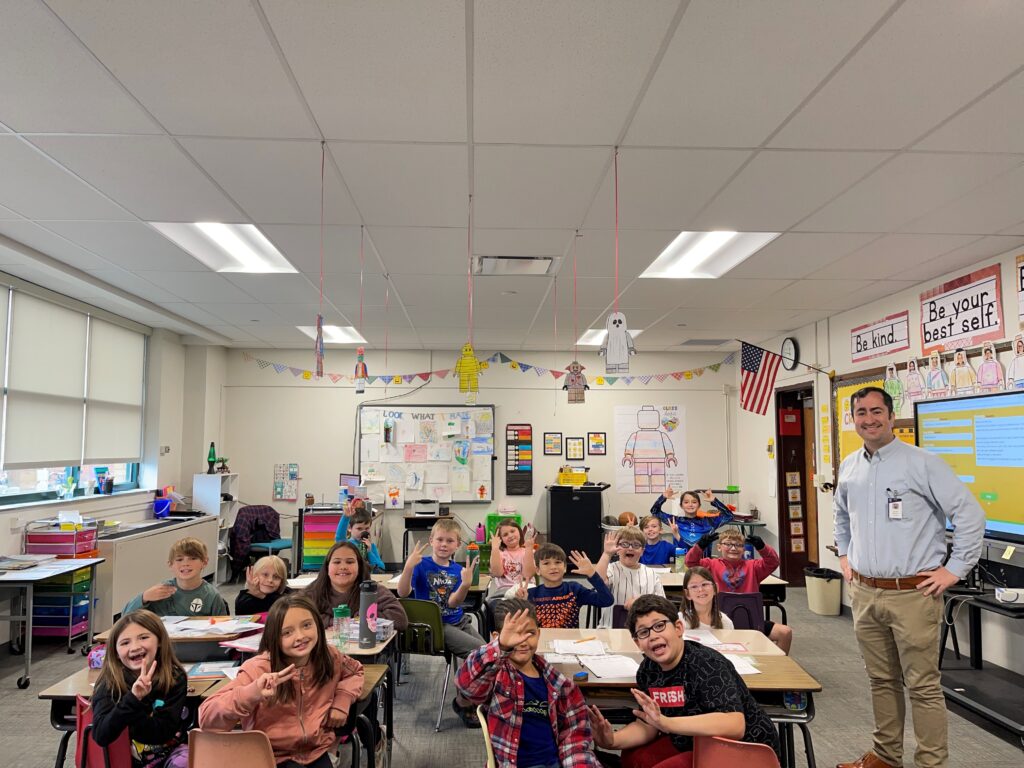 Living in a suburban area, most of his West Virginia students have not grown up around dairy farming or agriculture. By watching a newborn calf grow throughout the school year, they can make connections to their own growth, their own families, and where their food comes from, which can be very exciting for elementary students.
"I would say my class is mostly unfamiliar with farming or agriculture. Regardless of their prior knowledge, the students have been very excited and curious to learn more about our calf as well as the farm where she is living," Bennett said.
With his students' enthusiasm for their adopted calf, Bennett has found several creative ways to reinforce second-grade learning skills and curriculum through the program's free lessons and resources. Bennett says the Adopt a Cow program has helped him expand on:
Classroom engagement and conversations: Bennett and his students discuss their adopted calf almost every day during their morning meetings.
Math skills: His students have used the calf's measurements and a growth chart that was provided through the program in some of their math work.
English and language arts skills: Students put their English and language arts skills into practice by drafting letters with questions about their host farm and calf.
Geography knowledge: According to Bennett, last year their adopted calf went on imaginary "visits" around the world with an arctic fox to teach students about geography and unique locations across the planet.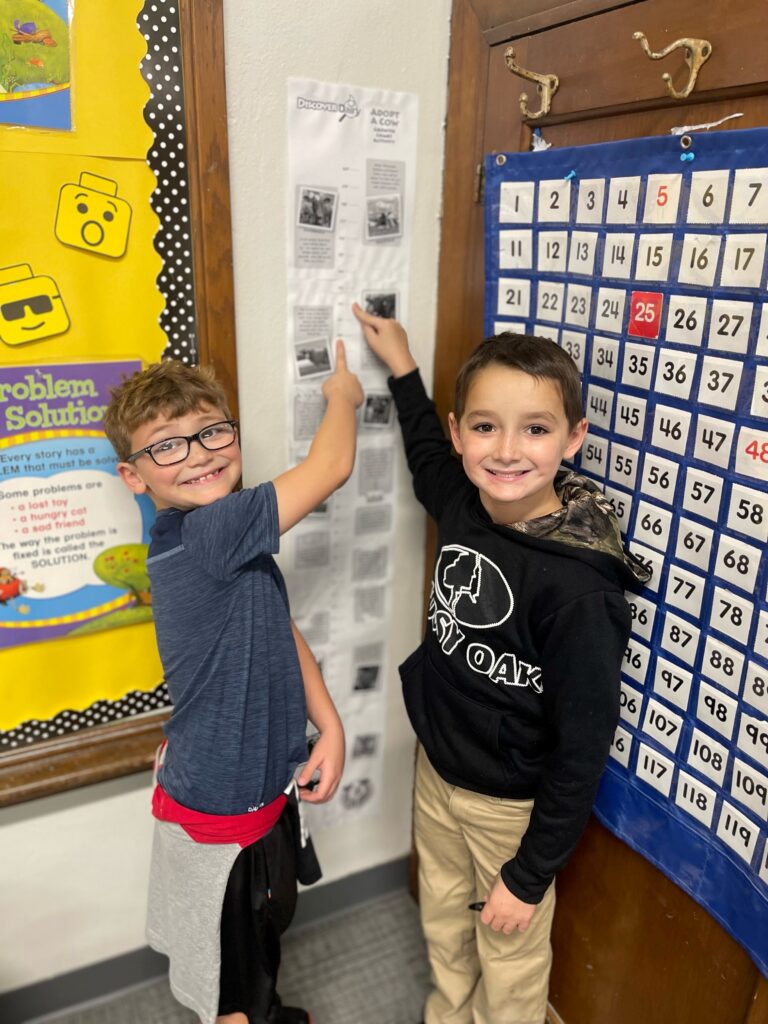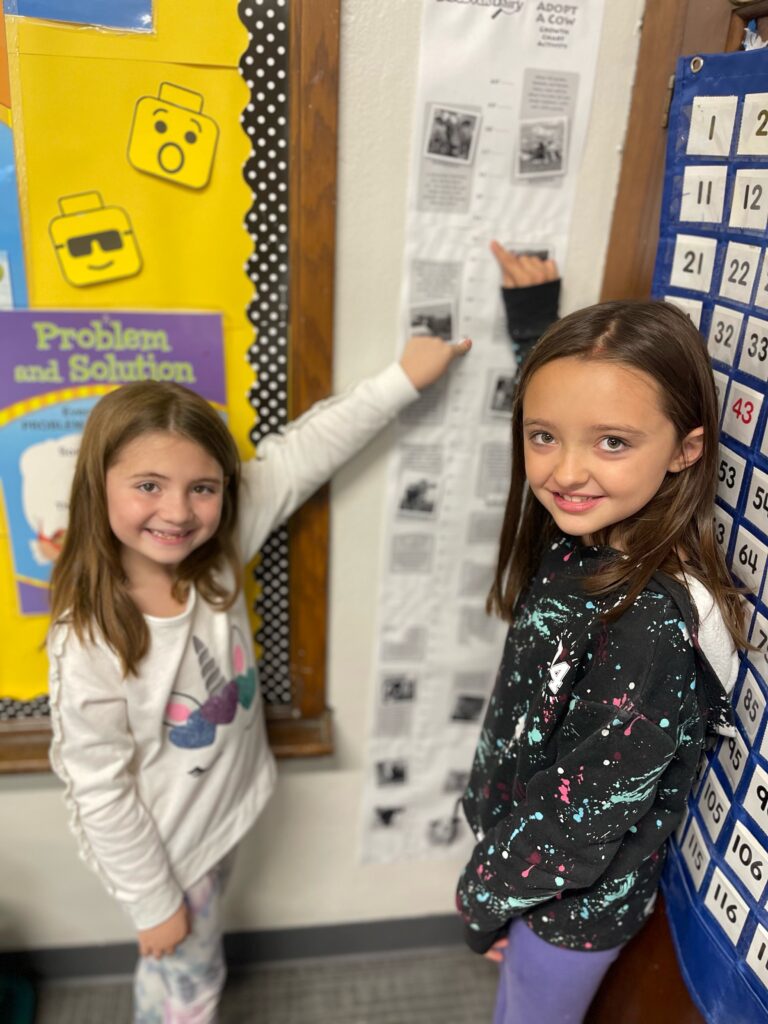 With a new Adopt a Cow online portal available this year to access calf information and classroom enrichment activities, Bennett says the program has not only helped his classroom learn about the dairy industry, but participation has been simple and seamless for him as a teacher.
"This year's portal and website make it easier to access information. It's intuitive and easy to navigate," he added.
---
Discover Dairy is an educational series managed by the Center for Dairy Excellence Foundation of Pennsylvania in partnership with American Dairy Association Northeast, American Dairy Association Indiana, Midwest Dairy, The Dairy Alliance, Dairy Farmers of Wisconsin, Dairy Council of Arizona and Nevada, Dairy West, New England Dairy, Dairy Farmers of Washington, American Dairy Association Mideast, Dairy Council of Florida, United Dairy Industry of Michigan, and Maine Dairy and Nutrition Council.