Farmer Spotlight: What Adopt a Cow Means to Me
By Mackenzie Deetz, Four Pines Farm LTD in Ohio
I have worked within an elementary school in the past, and although I miss the students dearly, it's also why I continue to be a host farm in Discover Dairy's Adopt a Cow Program. Being on and around our family dairy farm all my life brought me to the decision to work full-time on the farm about three years ago after I went to college and studied a field outside of agriculture. Making that decision to work full-time on the farm was about wanting to be part of this family tradition, to be closer with my family members, and really learn from those who have worked for years on our dairy. But after being approached to be a host farmer for the Adopt a Cow program, I find myself finding a passion in educating students about my family's day-to-day life — something I don't give a second thought to about where my food comes from, but I know other people may have some questions.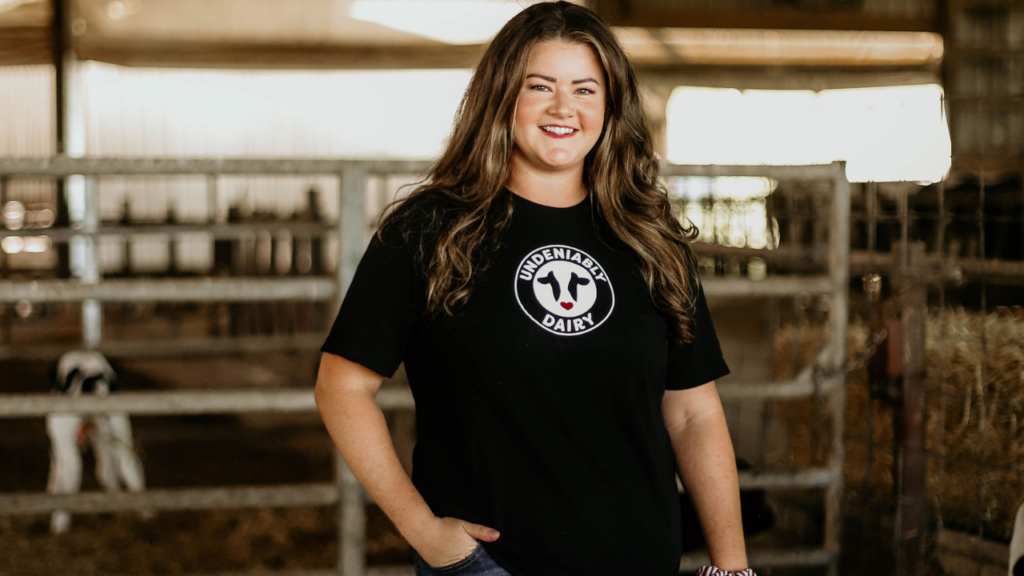 This program allows students to adopt a baby calf on my dairy farm and receive pictures that I take throughout its life here. The pictures are accompanied by Common CORE and STEM lesson plans about what it takes to raise a dairy calf and also what we, as farmers, do each day. I don't have to do much to be a part of this program, but students and teachers can reach out to me through a chat resource. That's where I feel such a connection. Many students really just want to know if calves eat snacks or get to play with other calves, but some are also just blown away by some of the things I may take for granted — like the equipment we use on our farm, or how many times a day we milk our cows, or how much feed and water a cow consumes each day.
I've received countless personal letters from these students, adorably drawn pictures of their calves, and pictures of classroom participants. It really is special to me. I am able to take my passion for children and education, my personal lifestyle and job, and connect the two to help people understand agriculture and the dairy industry. I am grateful for this opportunity, and I hope this program can reach even more people!