IMPORTANT: Registration for the Adopt A Cow Program is CLOSED and the program for the 23-24 school year has begun. Registration for the 24-25 school year will open on May 1, 2024.
A year-long FREE experience in your classroom
Forget the guinea pig. How about adopting a 100-pound dairy calf for your classroom mascot by joining the Adopt A Cow program? Don't worry about finding a pen big enough to hold her. The photos and stories we'll send you about her life on the farm will make her "come alive" for your students! The best part? It is FREE!
Read why other teachers love the Adopt A Cow program…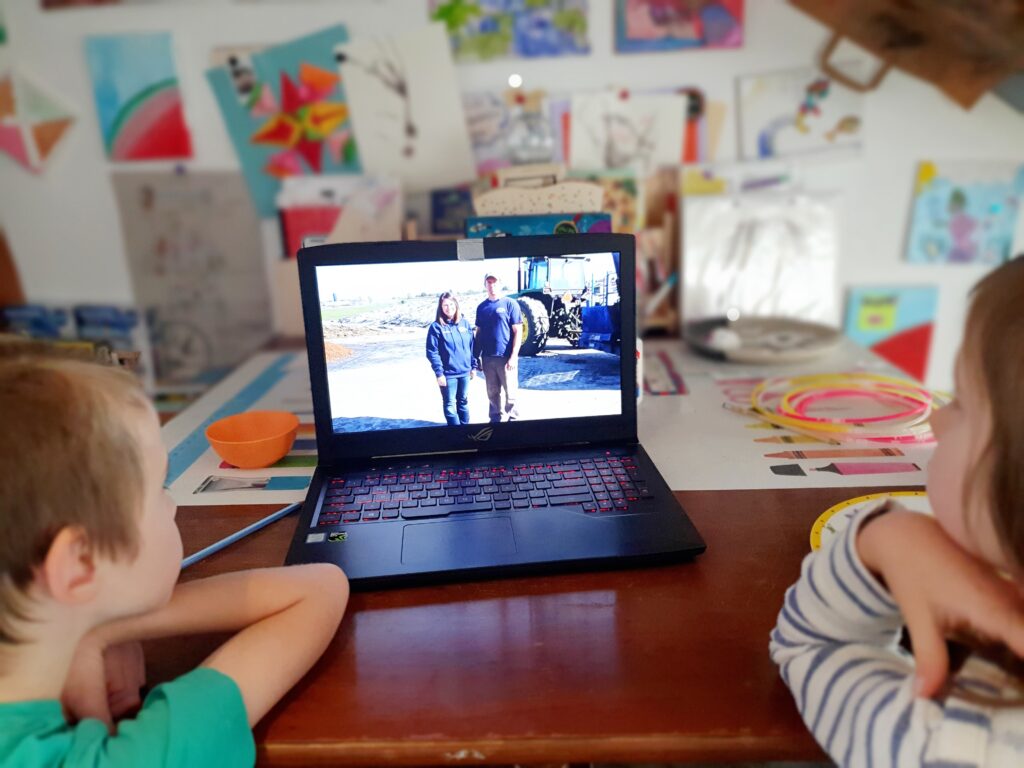 Connect students during virtual and in-person learning.
"This program was definitely a blessing. It gave my students something to look forward to. Even when we were back in person, there were some kids who were still doing online learning. The Adopt a Cow program was a good way to connect all of us, whether we were at home or in the classroom. Kids love animals, so it was a great way for them to engage and learn new facts." –Fredie Boudrie, Summit School teacher in Phoenix, Arizona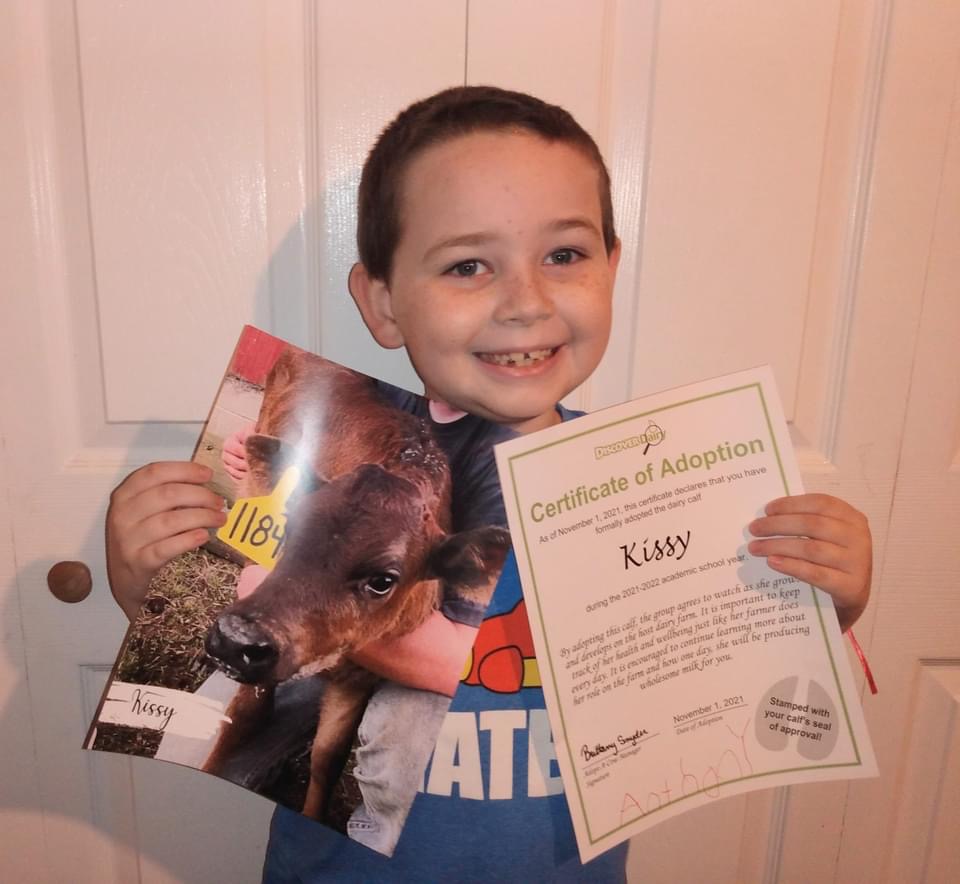 Build connections in the community.
"This program helped us celebrate our rural location and learn more about our community. It was great to include my distance learners as well, and the calf photo and video updates that we received were very easy to share digitally. We thoroughly enjoyed this program, and we even had a page about it in our yearbook this year." –Abby Hennington, Atlanta, Georgia
Discover Dairy App
You can access your adopted calf information on our Discover Dairy App! Click the links below to download the apps. Once the app is downloaded click on "Adopt A Cow > My Adopted Calf" and enter your Cow Code. View, save, and share photos right from the app!
Program Details
Register For Adopt A Cow
Registration is over for this year. If you would like to be notified when registration opens for the 23-24 school year, please register for Discover Dairy at www.discoverdairy.com/register. This will give you access to the elementary and middle school Discover Dairy lessons that are free for you to use at any time throughout the year on our website. On May 1st, 2024, you will get an email notification when the Adopt A Cow registration opens again.
Thanks,
The Discover Dairy Team