Farm Tour Grant Gives Students a Firsthand Look at Innovative Dairy Technology
When it comes to dairy farming, new technology is emerging across the industry to increase efficiency, enhance cow comfort and further reduce dairy's carbon footprint. When Lisa Jagielo, an agriculture instructor at Unity School District in Balsam Lake, Wisconsin, heard about farm tour field trip grants offered through the Discover Dairy program, she knew it would be an eye-opening way for her students to see some of this technology firsthand.
After being accepted into the grant program, Jagielo's class spent the day touring Minglewood, Inc., an 800-cow dairy in Deer Park, WI.
"25 percent of students come into my classroom with an agricultural background. Many are far removed from agriculture in their lives, especially farming, and they do not understand how their food is grown. A trip like this was very eye-opening for them," Jagielo said.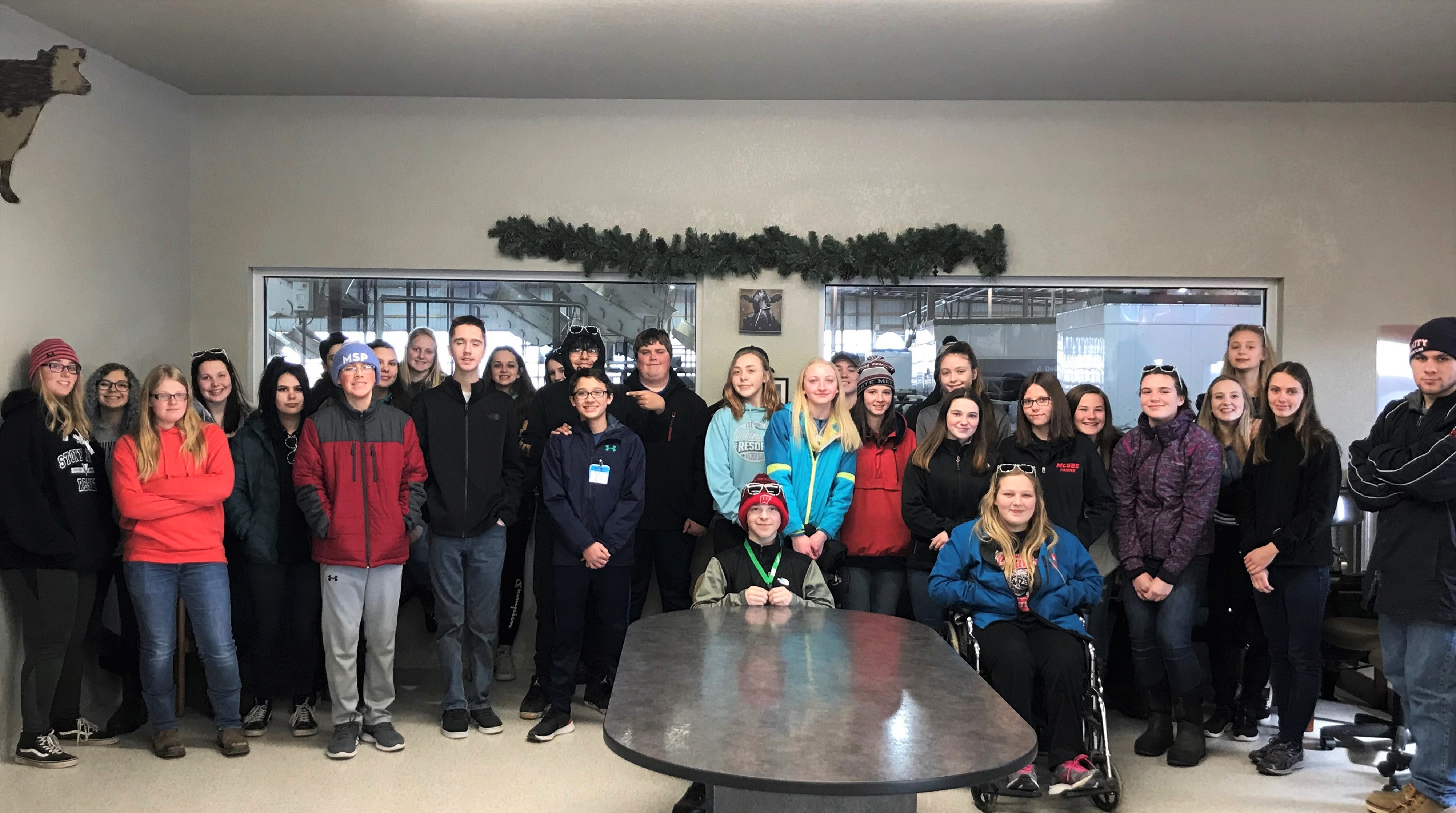 Throughout the farm tour, concepts that students discussed in their agriculture classes came to life. They learned about farm management, dairy farm technology, and dairy cattle evaluation.
"The tour provided a vivid picture of what a modern dairy farm looks like," Jagielo said. "They were able to see, smell, and hear everything on the farm. I can lecture about farming all day long, but until a student experiences it firsthand, it doesn't sink in."
The Wisconsin dairy farm has eight robotic milking machines and an automated feed pusher. This gave students an opportunity to see how dairy professionals use science, technology, engineering, and math (STEM) on a daily basis to monitor cow health, review data, and make calculated business decisions.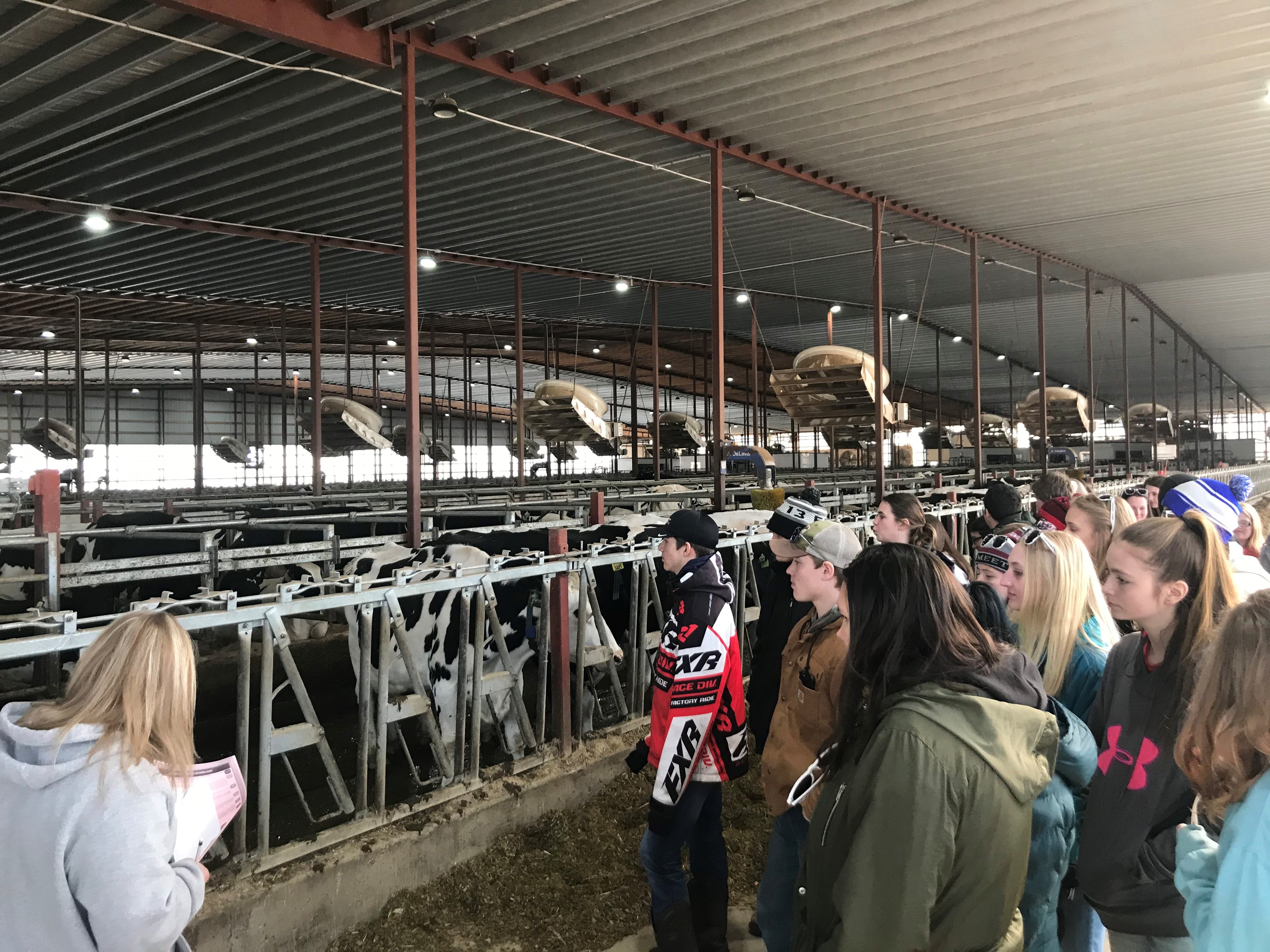 "We started the tour by reviewing live data from the robotic milking machines on a television in the conference room of the barn. I think students were blown away that we were in a 'barn,'" Jagielo said. "Then, we stepped out into the large free-stall barn and toured the area. Students were amazed by the technology and especially liked the robotic feed pusher and robotic milking machines."
Students also had the chance to ask questions during the farm tour and talk directly with farmers in their community.
"It was one of the nicest dairy farms I have ever stepped foot on. The cow comfort, cleanliness, herd health, and production levels were extremely impressive," Jagielo shared. "The farmer's presentation skills were very polished and professional, and the technology was mind-blowing. I'm so glad we took this trip."
The farm tour field trip grant covered the cost of transportation, dairy snacks, and cow sunglasses for each student, making for an educational and enjoyable day.
"The grant allowed us to take the trip to the next level, and it allowed for a large portion of our student body to step into a dairy barn and see firsthand what a modern dairy farm looks like. There is no doubt it will be one of the most memorable trips they will take during their educational career," Jagielo added.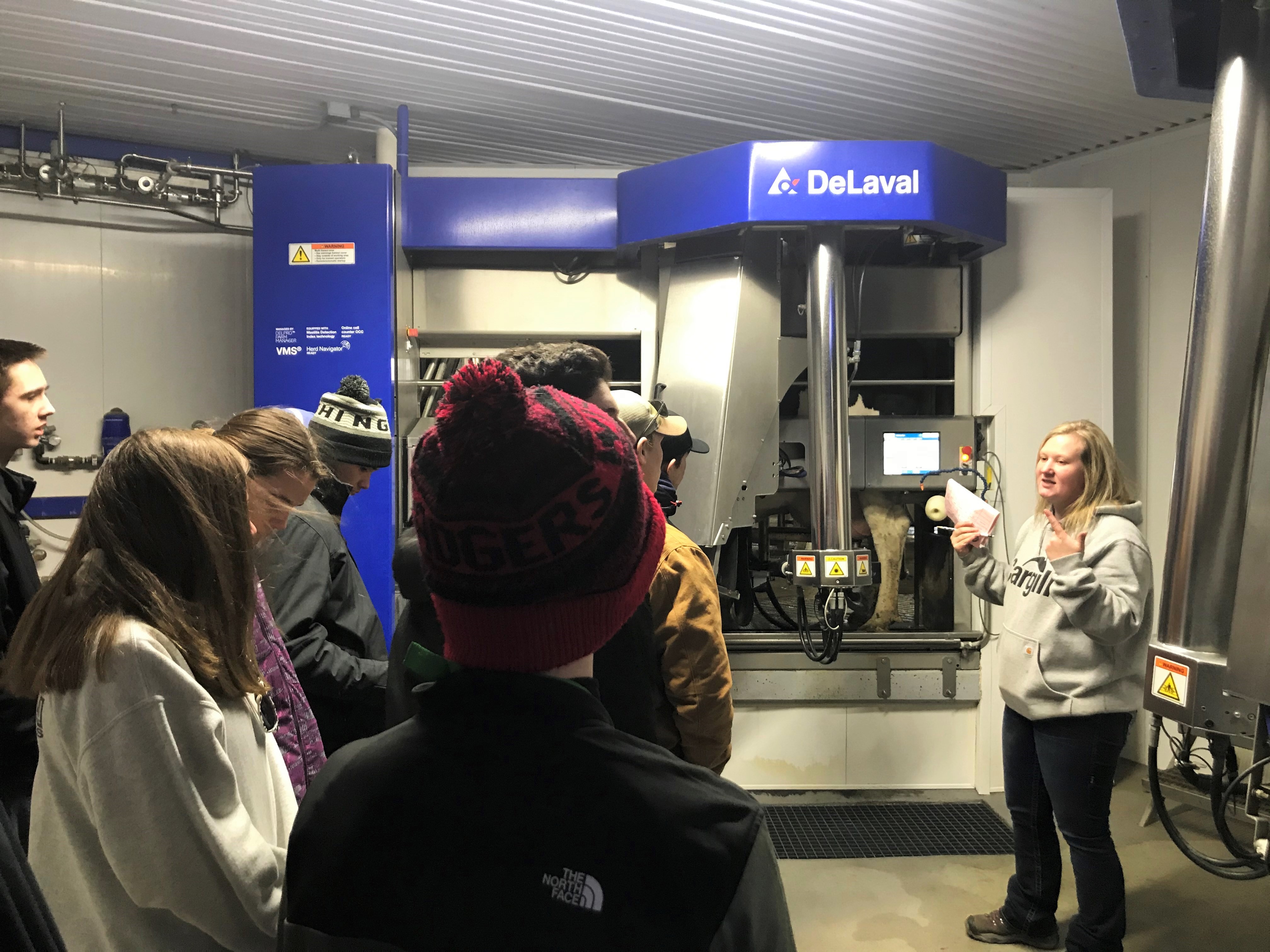 ---
Grants are provided through the Center for Dairy Excellence Foundation of Pennsylvania to fund a field trip to a local dairy farm in your community. Any classroom currently enrolled in the Discover Dairy program is eligible to apply, with five of the ten grants designated specifically for Pennsylvania elementary classrooms. Applications will only be accepted September 1, 2020 – March 1, 2021.