Discover Dairy Activities Help Home-School Students Build Greater Appreciation for Agriculture
After growing up in her 4-H program, Becky Norton – a home school teacher in suburban Georgia – was excited to find the Discover Dairy program so she could help her children develop a similar appreciation for agriculture. Discover Dairy is an interactive, cross-curricular educational series that introduces elementary and middle school students to where their milk comes from and how dairy farmers contribute to our world.
Becky's children, Emma and Eli who are in first and second grade, already have a basic knowledge of farming thanks to their family's cattle farm in Kansas. Becky says the Discover Dairy program is helping broaden their understanding of all that goes into agriculture while making stronger connections with their family.
"This is our first year following along with Discover Dairy and using some of the curriculum and activities. Our eventual goal is to move to Kansas to live on our family's cattle farm, so we have been able to relate the Discover Dairy activities to [our family]," she said. "Bringing that home really gave my kids a better insight into what our family's day consists of as cattle farmers."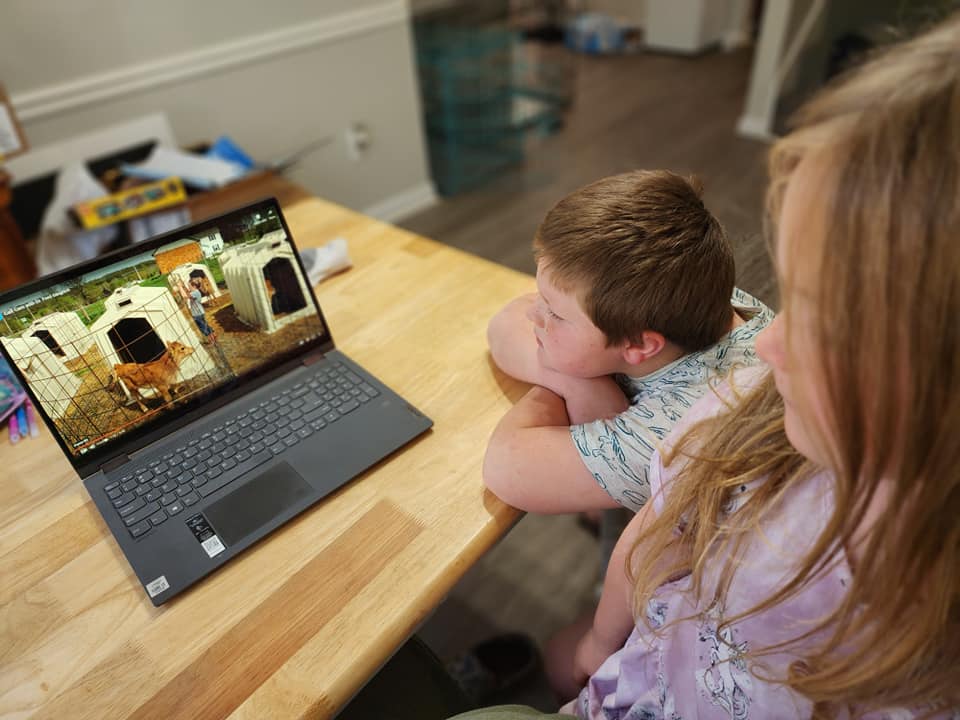 So far, Becky has incorporated hands-on classroom enrichment activities focused on feed and nutrition for dairy cows. They have also learned about calf care and how dairy farmers care for the youngest members of their herds.
"The very first video we watched talked about how dairy farmers have their nurseries set up when calves are born. That was eye-opening for my kids, and it was interesting for them to see that. They were intrigued," Becky shared.
The program is not only giving them a greater appreciation for where their food comes from, but it's also helping them learn about the hard work farmers take to care for their animals, be good stewards of the land and produce nutritious products.
"I want them to learn there's a lot more work that goes into farming than what we see. I want them to have a greater appreciation for the work that goes into getting our meal onto the table," Becky explained. "It's not just about raising the cow and the calf. Farmers have to feed them properly so they produce milk. I just want them to have greater knowledge from start to finish."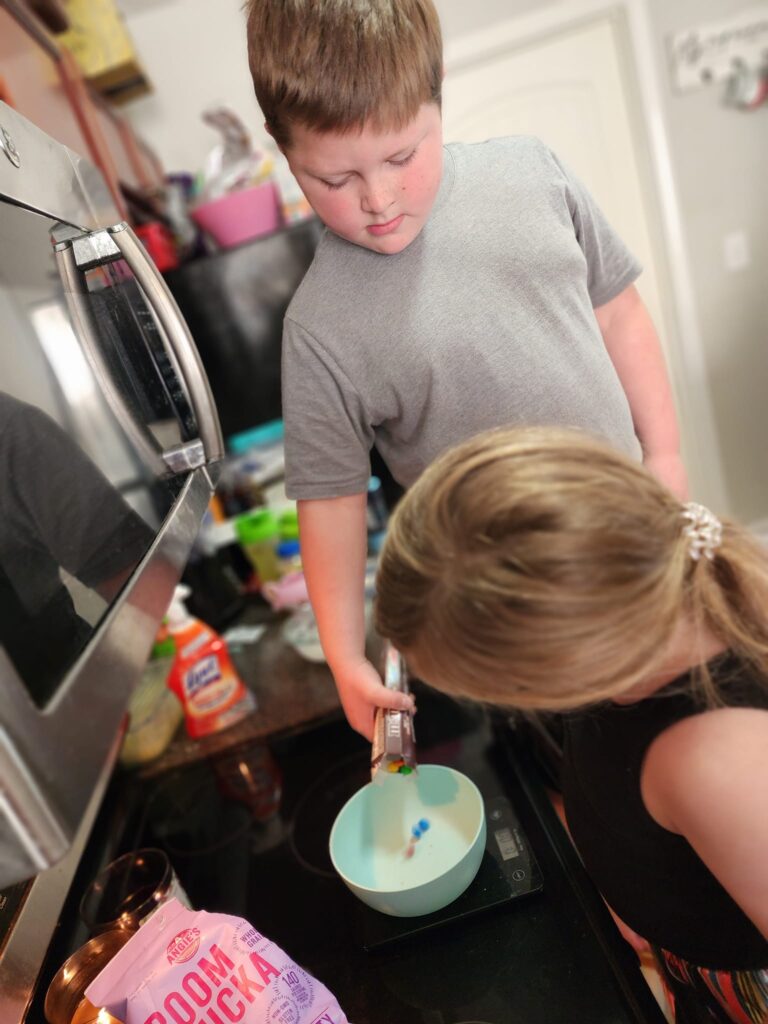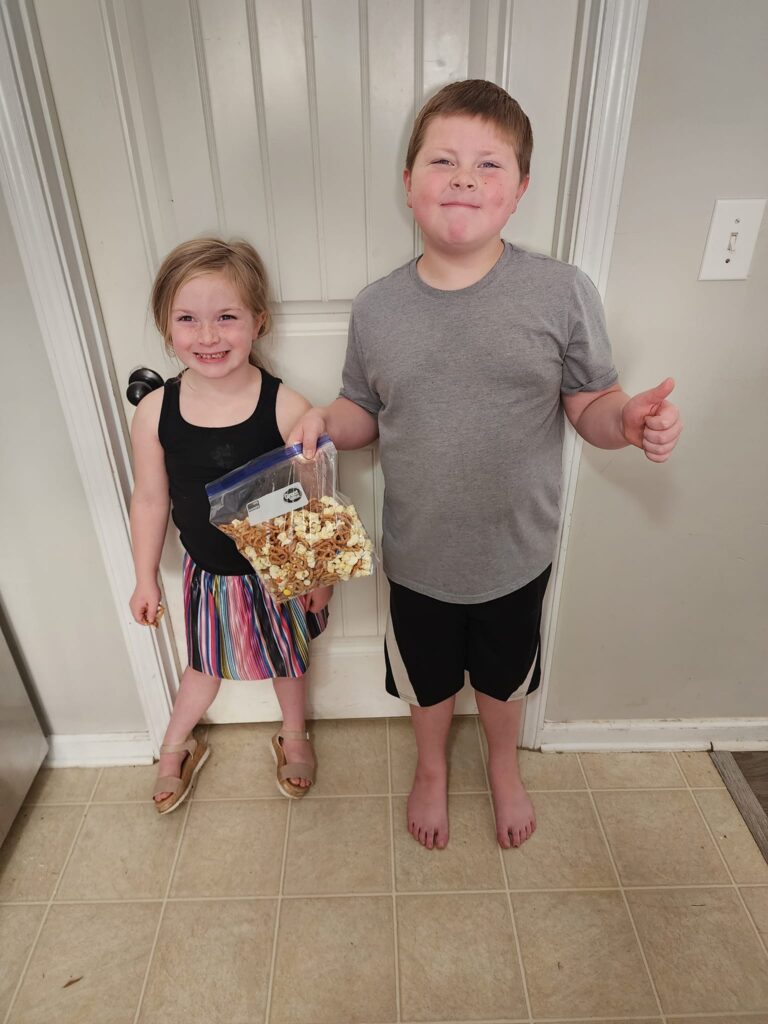 As a home school teacher, Becky also finds that the Discover Dairy lessons and activities are adaptable and user-friendly. She's able to customize the curriculum to their unique learning environment.
"The Discover Dairy lessons have been really easy to follow along with. The first one was as simple as opening up the video and using the conversation questions. I appreciate that the prep work is quick, whether I'm planning three weeks in advance or the night before. I like that it's quick to put together," she said. "My kids are very close in age, but for a home school family that has multiple grade levels, it would be very easy to adapt to a greater age span. In a classroom setting, teachers could pick out age-appropriate activities and do a lot of cross-curricular activities. You can pull in agriculture, math and language arts, too."
Becky hopes to join her family on the farm in Kansas and continues to use the Discover Dairy program as a starting point for her children's future career possibilities.
"Farming is an important part of nutrition. It's an important part of the economy. It's an important part of how the grocery store gets their product. By the time [my kids] get to the point where they're working on the farm, I want them to already know there's a lot of work that goes into farming and they'll be ready for it," she added.
---
Discover Dairy is an educational series managed by the Center for Dairy Excellence Foundation of Pennsylvania in partnership with American Dairy Association Northeast, American Dairy Association Indiana, Midwest Dairy, The Dairy Alliance, Dairy Farmers of Wisconsin, Dairy Management West, New England Dairy, Dairy Farmers of Washington, American Dairy Association Mideast, Dairy Council of Florida, and United Dairy Industry of Michigan.